Josh Barrett hands himself in to the police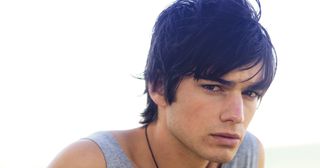 After talking to brother Andy, Josh confesses to murder
Josh and Evelyn admit their relationship is over, leaving Evelyn devastated. Josh then visits Andy in prison and begs him to support him if he confesses to Charlotte's murder, but Andy refuses. Josh decides to defy Andy and hands the police his phone with a recorded conversation that proves he's the killer.
Hunter arrives for his first of community service and gets on the wrong side of his supervisor Danika when he expresses concern for a fellow offender named Jordan who becomes ill while on duty.
Marilyn visits Irene and its clear she's not in the mood to talk about her ordeal. Marilyn finally gets the message and Irene takes her home where she's stunned by he surprise lunch arranged by Leah and Zac. Things between Marilyn and John seem to be back on track, until she announces that she's contacted the social services so they can start fostering again.
Leah decides to take Irene home, while Zac picks up Hunter from community service. When Zac arrives he's livid that Danika doesn't care that Jordan has collapsed.
Get the latest updates, reviews and unmissable series to watch and more!
Thank you for signing up to Whattowatch. You will receive a verification email shortly.
There was a problem. Please refresh the page and try again.