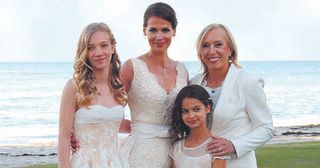 (Image credit: BBC)
Wimbledon finals take place next weekend, here's a chance to get to know one of its greatest champions: nine-time Ladies Singles winner Martina Navratilova
With the Wimbledon finals taking place next weekend, here's a chance to get to know one of its greatest champions: nine-time Ladies Singles winner Martina Navratilova. As well as celebrating Martina's incredible sporting achievements – including 59 Grand Slams – Sue Barker visits her home town of Revnice, Czech Republic, explores her fight for women's equality, gay rights and breast-cancer awareness and gets an exclusive insight into the personal life of one of the sport's most famous figureheads.
Thank you for signing up to Whattowatch. You will receive a verification email shortly.
There was a problem. Please refresh the page and try again.