Louis has a surprise for Simone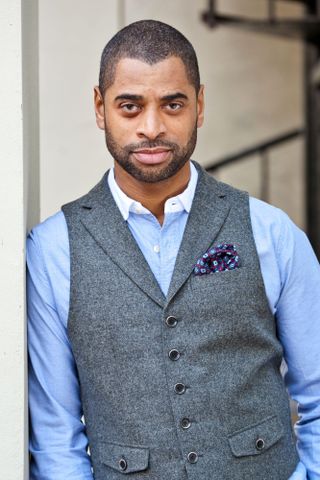 Louis is clearly in a playful mood when he surprises Simone wearing a leopard print loin cloth. Their afternoon is interrupted when Patrick calls to ask Louis to conduct interviews for the deputy head teacher job. He arrives at school and Nancy is the first one there but Louis is distracted when he receives a picture message of Simone in a saucy outfit. Later, Nancy catches Louis and Simone in a compromising position in Patrick's office and gets the job as deputy head teacher.
Meanwhile, the colour drains from Maxine's face when she realises Nico's telling the truth about Carly's murder. When Ben asks Sienna to move in with him, she's delighted… until she sees Maxine and Nico racing towards Patrick's flat. Maxine tells Patrick what Nico did and blames him for destroying his family. Patrick agrees and decides to take the blame for Carly's murder.
Porsche has chased Lockie into the garden, still throwing things at him. John Paul is also hurt about Mercedes, while Porsche finds Mercedes helping Joe move back into the Roscoes' and tells everyone Mercedes is pregnant with Lockie's baby. Put on the spot, Mercedes has to reveal Joe's the father. Lindsey's awkward after hearing the news, but does her best to seem fine. Mercedes, John Paul and Lockie are summoned to the McQueens' where Porsche is burning Lockie's clothes. She throws two suitcases out of the window and tells them all they don't live there anymore. With that, Mercedes moves into the Roscoe house.
Get the latest updates, reviews and unmissable series to watch and more!
Thank you for signing up to Whattowatch. You will receive a verification email shortly.
There was a problem. Please refresh the page and try again.