Marilyn's health takes a tragic turn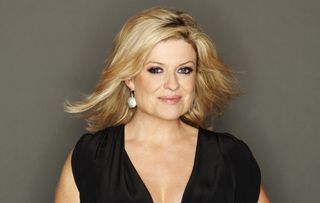 John and Marilyn are given some heartbreaking news
John pleads with Nate to come up with a solution to stop Marilyn's hand from dying. Nate tells Marilyn and John that the only other option is: leeches! They can use specially grown leeches to stimulate blood flow to the area. John urges his wife to give the alternative treatment a chance. Will Marilyn go ahead with the leeches?
Meanwhile, Riley does some digging and it seems like things for Nate and Tori are well and truly over. So he hatches a plan to win Tori back, will Tori be smitten for her ex again?
Also, Olivia is shocked that Hunter has decided to drop out of school and pays him a visit in the hope of changing his mind. Olivia is unsuccessful - but can someone else change Hunter's attitude towards school?
Tobi Oredein is an award-winning women's lifestyle journalist, media entrepreneur and international public speaker based in London, who focuses on race, feminism, beauty politics & popular culture. Tobi has been commissioned by Buzzfeed, British Glamour, Grazia, Elle UK, Fader, The Debrief, The Independent, The Pool, Stylist, Vice and others. She has also interviewed public figures such as Ryan Coogler, Ava Duvernay and Sir Trevor McDonald.
Thank you for signing up to Whattowatch. You will receive a verification email shortly.
There was a problem. Please refresh the page and try again.