Martin Clunes: Islands of Australia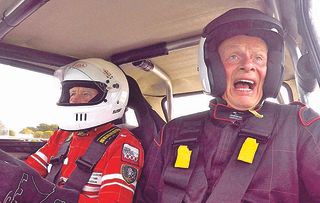 In this final part of his enjoyable travelogue, Martin Clunes has got plenty to be delighted about
The joy on Martin Clunes's face as he explores some of Australia's thousands of islands is lovely to see, and in this final part of his enjoyable travelogue he's got plenty to be delighted about.
Heading south he goes to Mundoo, whose location at the mouth of a large river means it has a unique ecosystem, before visiting Phillip Island, a 'little gem' famed for its motorsports and penguins.
He ends his trip on Maria, a tiny island off the coast of Tasmania, where he's thrilled to come face to face with a Tasmanian devil and learns about a conservation project to save the creatures from the spread of a terrible disease.
Thank you for signing up to Whattowatch. You will receive a verification email shortly.
There was a problem. Please refresh the page and try again.