Ricky's fearful of Sophie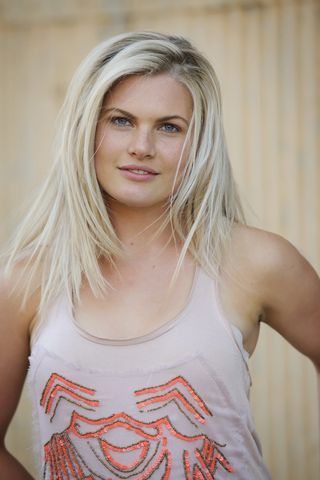 Ricky tells Sophie she should move on, but a deluded Sophie says Nate still loves her. Worried for Nate's safety, Ricky tells him to move put of the motel. He books into the caravan park unaware that Sophie has followed him and booked her caravan.
Matt considers going to university and starts by asking Sasha what life in the city was like. Wanting more, Matt asks Leah for help and she encourages him to apply, with both of them hoping he's not too late.
Phoebe tells Denny that Neive wants her to break up with Kyle. Denny encourages Phoebe to tell Kyle, but Neive beats her to it. Kyle tells Phoebe he won't get in the way of her career and, after a heart to heart with Denny, he sells the rights to his song.
Ash acts suspicious on his returns from Newcastle. Brax does some digging and Ash says that his sister could be in Broken Hill. Brax decides to help, much to Ricky's disgust, so she gives him an ultimatum. Help Ash or stand by your family.
Get the latest updates, reviews and unmissable series to watch and more!
Thank you for signing up to Whattowatch. You will receive a verification email shortly.
There was a problem. Please refresh the page and try again.