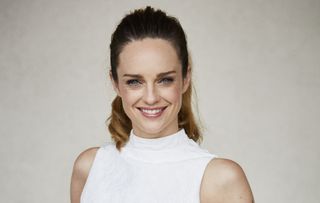 (Image credit: Jeremy Greive)
Tori can't play second fiddle to Kat anymore
Willow makes a hasty exit from the Morgan household when Tori returns home in a fury after confronting Ash about his secret meetings with Kat. Later, Ash turns up at the Morgans, and Justin and Brody refuse to let him in. The next day, Tori cools down and meets Ash, who still refuses to spill any details about his meetings with Kat, leaving Tori frustrated. With Ash refusing to tell Tori the truth, Tori promptly ends things with Ash!
Olivia has a big meeting with a senior member of The find team. She is riddled by guilt as Hunter continues to be supportive and when she talks to Ziggy who says she can't forgive and forget Jarrod's cheating ways. When Olivia bails on Ziggy for breakfast, Jarrod turns up and when Brody sees them together he is left heartbroken...
Later, Olivia's meeting with head honcho, Marli at The Find gets off to a tense start. With Marli making it clear she doesn't trust Olivia after her meeting with a rival brand, Axel steps in and sings Olivia's praises. Marli is convinced and gives Olivia a contract with The Find. While Olivia should be on cloud nine about the news, she is racked with guilt and eventually tells Ziggy that she cheated on Hunter. Will Ziggy be able to keep Olivia's secret?
Get the latest updates, reviews and unmissable series to watch and more!
Thank you for signing up to Whattowatch. You will receive a verification email shortly.
There was a problem. Please refresh the page and try again.