Will Imogen reject Daniel?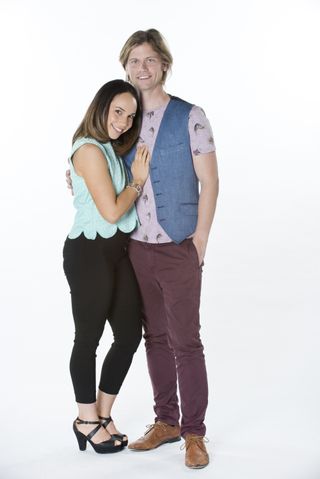 Having been caught-red handed trying to read Terese's emails, Daniel explains he's working at Lassiters to win back Paul's empire. Assuring him he can keep his job as long as he quits undermining management, Terese urges him to make things right with Imogen. But when Daniel begs for a second chance, Imogen shuts down their romance.
Kyle's overjoyed when the council agrees to let Bossy return home. Sheila's all for it, but Amy says no, reminding him Jimmy's safety comes first. Steph encourages her to trust Kyle and Amy agrees to let Bossy come back to Ramsay St. But when a sick Bossy bites Kyle, he swears Sheila to secrecy.
Sheila admits to Steph she feels threatened when she offers to fill Nate's shoes at The Waterhole. But she's relieved when Steph insists she's only stepping up temporarily - managing a busy pub permanently wouldn't be good for her recovery.
Josh warns Tyler to stay away from Piper. But when Tyler points out that a) Piper chased him, and b) he's not the oldest guy she's dated, Josh wonders how well he knows his little sister.
Get the latest updates, reviews and unmissable series to watch and more!
Thank you for signing up to Whattowatch. You will receive a verification email shortly.
There was a problem. Please refresh the page and try again.