Will Zara crack under pressure?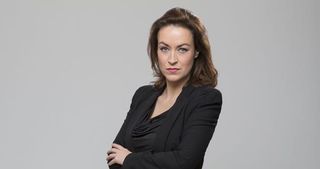 (Image credit: BBC/Gary Moyes)
Zara's neighbour calls to say the burglar alarm is going off and she returns to find her home ransacked. Rob comes round to investigate but, with no leads, and Daniel in Australia, she's forced to resume business as usual. She returns to work, but is irritated by the overbearing kindness of Niamh and Mrs Tembe. Later, she video calls Daniel but makes no mention of the day's events.
Ayesha does a house call and her patient, Alice, explains that her family recipe book was stolen many moons ago and the culprit was Fusion Food's owner, Alphonse. But when the pair go to the restaurant, Ayesha is furious when Alphonse rushes off to the bathroom – Alice has put laxatives in his food!
Emma and Niamh try to include Ayesha in their games nights but are met with a less than impressed response. Later, Emma chats to Howard, who decides to give Ayesha another nudge.
Get the latest updates, reviews and unmissable series to watch and more!
Thank you for signing up to Whattowatch. You will receive a verification email shortly.
There was a problem. Please refresh the page and try again.