Hollyoaks' Andrew Still: 'Joel gets stabbed!'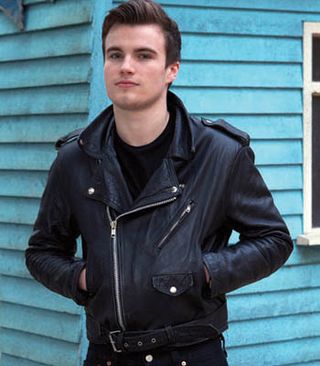 Hollyoaks hunk Andrew Still reveals to Soaplife how Joel's desire to impress Brendan leaves him fighting for his life! Joel's still blindly idolising Brendan, even though he got beaten up on the last dodgy job he did for him. "He knows it's a tough way of life, but he finds Brendan's shady world glamorous and cool," says Andrew. But there's nothing cool or glamorous about it when Brendan's next errand puts Joel in the clutches of some dangerous and ruthless gangsters and he's left fighting for his life! Why is Joel so desperate to impress Brendan? "Joel's young and naive and he's grown up without a male role model. That's why he came looking for his dad, Warren, but now Brendan is fulfilling that role. Basically Joel's a stupid little boy." What does Joel make of this guy Walker, who's crashing with Brendan? "Walker's shadowy and intellectual, so Joel finds him a bit intimidating. Joel takes an instant dislike to Walker because he's suddenly very close to Brendan and Joel doesn't feel like he's part of it. He can sense they're planning something and he's jealous." But Walker is lying to Brendan... "Walker says he's skint, but Brendan finds out he has a stash of cash so it's clear he's been lying." So Brendan recruits Joel to teach Walker a lesson... "There's a deal that Walker's set up and Brendan wants it for himself. He sends Joel off to a housing estate somewhere to pick up a package in return for a wad of cash. Whatever's in the package is bad. It's certainly not an above-board deal. When Joel gets to the meeting point he starts to worry because he's left waiting for a long time and he realises that all is not what it seems." Does Brendan realise he's putting Joel in serious danger? "Brendan knows how crazy these guys are. They take the money from Joel then start winding him up and playing piggy in the middle. Joel realises they're nutters and tries to grab the cash back from them, but he gets stabbed. He's left in a bad way and his life is hanging in the balance."
Get the latest updates, reviews and unmissable series to watch and more!
Thank you for signing up to Whattowatch. You will receive a verification email shortly.
There was a problem. Please refresh the page and try again.