Hollyoaks' Danny Lomax will 'man up' when his affair with John Paul is revealed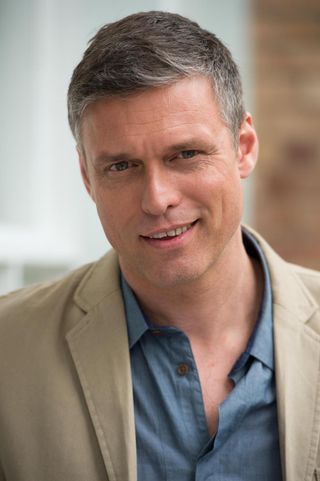 Hollyoaks star Stephen Billington says his character Danny Lomax will 'man up' when his secret affair is discovered.
Married father Danny will be put in a difficult position when his daughter Peri (Ruby O'Donnell) finds out about his romance with John Paul McQueen (James Sutton).
"I am quite pleased that Danny does man up in the coming months. He's still got his main weaknesses, which is his inability to be faithful, but there are other ways in which he gets tougher," he told All About Soap.
Danny will start to stand up to Robbie Roscoe (Charlie Wernham), although he remains unaware of John Paul's rape by Finn O'Connor.
"Danny has a couple of moments with Robbie where he stands up to him and it's quite nice to see Danny with some balls for once," Stephen explained.
The actor also revealed that Danny's feelings for John Paul may have an impact on his marriage and his family.
"In an ideal world, it would always be a secret. He doesn't believe his relationships outside the marriage impact on it or the family," Stephen said.
"But his affair with JP is having an effect, because Danny loves him, which I don't think has happened before. He has had affairs, but he hasn't ever fallen in love with the person."
He added: "He loves Sam and wants to be the one to explain things to her in his own words."
Get the latest updates, reviews and unmissable series to watch and more!
Thank you for signing up to Whattowatch. You will receive a verification email shortly.
There was a problem. Please refresh the page and try again.