Kip Gamblin: I want Natalie Imbruglia back for Neighbours' 30th anniversary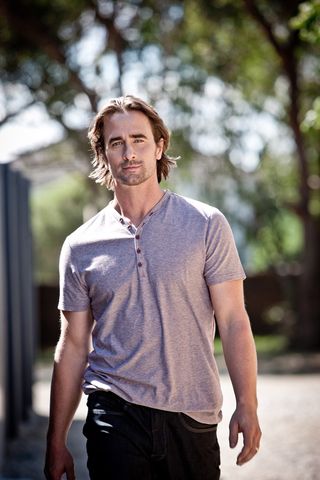 Neighbours star Kip Gamblin has admitted he would love Natalie Imbruglia to return to the soap.
Kip joined the Channel 5 show last year to take over the role of Brad Willis. Brad is already struggling to balance his marriage to wife Terese with his friendship with old flame Lauren Carpenter - who he recently found out he has a long lost daughter with.
Natalie played Brad's first love Beth Brennan in the Aussie soap until 1994, and Kip revealed he is old friends with the actress-singer and thinks she should come back for Neighbours' 30th anniversary next year.
He revealed: "I've met Natalie before, we have a few mutual friends from high school and we went to the same school of arts in Sydney, but she joined when I left. She's a lovely, lovely woman.
"I think that would be fantastic [if Beth came back]. For our 30th anniversary you never know who's going to be there."
Brad might find it a bit much to have Terese and Lauren and Beth all living on Ramsay Street. But Kip laughed: "That would be fantastic - I think that's a great storyline right there!"
Olympia Valance is about to join the show as 20-year-old Paige Novak, Brad and Lauren's long lost daughter, who Lauren thought had died in childbirth and who Brad only just found out existed.
Kip revealed Brad is set to flirt with his beautiful young daughter, not knowing who she is.
The actor revealed: "Olympia turns up at the gym where Brad works and she's a nice looking lady and Brad likes a bit of a flirt. But he's very much in love with Teresa so there's no malice in there at all.
"He has no idea that she's the daughter he's been searching for. But he's quite taken aback by what a lovely young girl she is. It's quite weird to think that she's his daughter...
"She's a little bit cagey at first, but Brad doesn't think there's anything negative or bad in that. It all comes out a bit later."
Get the latest updates, reviews and unmissable series to watch and more!
Thank you for signing up to Whattowatch. You will receive a verification email shortly.
There was a problem. Please refresh the page and try again.