Devastation in Walford as EastEnders airs shock death twist TONIGHT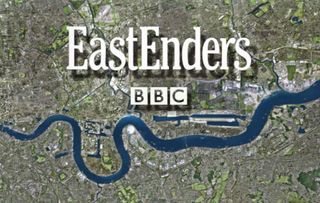 There's trouble heading for Jay Brown as a shock death turns his world upside down...
EastEnders favourite Jay Brown will find his past coming back to haunt him tonight as the death of gang leader Terry Bates leaves him turning to drink.
Soap fans will know that Terry is the man responsible for killing Jay's beloved dad Jase Dyer back in 2008, and tonight's EastEnders (7.30pm, see our TV guide for full listings) the news of Terry's death will hit Jay hard.
Jay's day gets off to a good start when he organises a day out in London with Lola and Lexi... but their plans to go sightseeing are scuppered when Callum reveals they have had a new booking at the undertakers that is too lucrative to turn down.
Jay and Callum are amazed at the scale of the funeral and when they see the plans the family have got for the send off, they start to wonder who it is that has died.
MORE: Surprise in soapland as THIS Hollyoaks star makes a shock appearance in Coronation Street
But Jay is in for the shock of his life when he realises the deceased is none other than Terry Bates, the man who murdered his dad in cold blood.
More than a decade ago Jase worked for gang leader Terry, but things went tragically wrong when he decided to double cross his boss and steal from him.
After roping in Billy Mitchell as a getaway driver, Jase decided to steal the cash he was collecting for Terry and agreed to split it with Billy.
But Terry was one step ahead of Jase and decided to teach him the ultimate lesson by killing him while Billy hid in the bathroom.
Jay has never come to terms with losing his dad so young, and now he is faced with the heartbreak from the past once again with Terry lying in the funeral parlour.
Callum is shocked to see how much Jay hates Terry and calls Ben for back up. But will Ben be able to help Jay in his moment of need?
Lola is also there to comfort Jay... but as the EastEnders autumn trailer revealed, he is set to hit the bottle following Terry's death.
Could drinking to numb the pain cause Jay to do something he will later regret?
EastEnders airs Monday and Friday at 8pm and Tuesday and Thursday at 7.30pm on BBC One.
Get the latest updates, reviews and unmissable series to watch and more!
Thank you for signing up to Whattowatch. You will receive a verification email shortly.
There was a problem. Please refresh the page and try again.