Former Apprentice champ Ricky Martin: 'I'm Lord Sugar's surprise new interviewer!'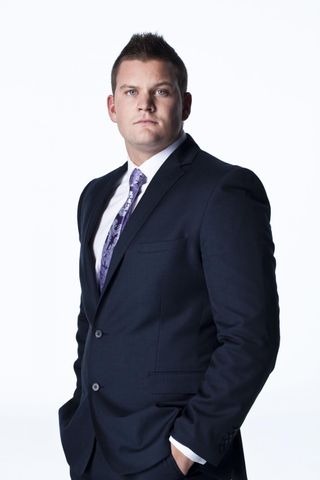 When the last five candidates in The Apprentice face the dreaded 'interview stage' on Wednesday (BBC1, 9pm), they'll be grilled by a former winner of the show Ricky Martin.
Lord Sugar's current business partner and 2012 winner Ricky told What's On TV all about the experience and what he's been up to since his Apprentice victory...
You're appearing in The Apprentice as an interviewer in the dreaded 'interview stage'. That's a surprise...
"Yes, well, hopefully it will be a surprise for everyone. I'm Lord Sugar's surprise new interviewer!"
So how did you find being an interviewer on the show?
"Well, it's what I do as a job now, I run a recruiting business and we interview people day in day out. But to be an interviewer on The Apprentice is so different. I can use all my skills, but also as I was one of the interviewees once, I know exactly what the candidates are thinking and feeling, so it was very insightful."
Why do you think Lord Sugar asked you to join the regular interviewers Claude Littner, Claudine Collins and Mike Soutar?
"Well, very much because of my recruitment skills, but also because we run a recruitment business together, so he knows I do interviewing day in day out. He's also seen me hire people into his businesses first hand. But above all I've got a good idea what it's like to be Lord Sugar's business partner, so I've got an idea of what he'll like, who he won't like and who he could work with. With all these things added together I'm probably the HR element that he doesn't often have in the interview stage."
So would you say you're not going to be as tough as the others?
"All I'll say is I'm firm but fair!"
Did the candidates know they were facing you beforehand?
"They had absolutely no idea. It was exactly the same as when I was in The Apprentice. We all assume we think we might know who will be interviewing us - could it be Claude Littner? Could it be this person? But we were never told, and no one's told this year either. I'm sure as the day progressed word probably got around, but even then there would have been no time to prepare."
What tips would you give to the candidates approaching the interview stage?
"Well, definitely don't go into the interviews and try to hide things as you'll be found out, especially if you've written something odd or weird on a CV or your application form. The worst thing you could do is say: 'I don't know why that's in there.' And if there's something wrong, then own up to your mistakes, and move the discussion on to how you can change things. Any candidate going into the interviews stubborn and thinking they're always right will come unstuck. There's absolutely no pulling the wool over any of the interviewers eyes, and if they can see you're trying to do that, that's disastrous. You just can't blag it!"
Are there any cringe moments?
"Yes, it's what viewers would expect, but I won't say any more."
So will your famous arched eyebrow be raised?
"Maybe. When I do that it's a subconscious thing, it's my natural reaction to whatever somebody's saying."
Mike Soutar and Claude Littner interviewed you two years ago. Who did you find particularly tough?
"It can be a brutal process - it was for me! They were all tough interviewers because it's all such high stakes. Claude was tough because for me he picked apart my application form which wasn't a great, it was too flamboyant, but I really enjoyed my interview with Claude because I think my confidence rose during the interview.
"I believed in my business plan, and I could see Claude could see that. And he couldn't tear apart the numbers and the business itself, only the way I went into the process. He really taught me I needed to sharpen up! I don't think any interviewers were unduly unfair. Yes they embarrassed me but I felt I held my own."
Didn't Claude say you were 'crass and Infantile' on your application?
"If anyone had read it, they'd say the same. I sat on my sofa writing that form while watching You're Fired the year before. And I had one thing in mind 'How Can I Stand Out?' Yes, if it was day before the interviews I wouldn't have written it like that."
Have you met Claude since, and before filming these interviews?
"Yep quite a few times. Claude and I get on very well. He's now one of my mentors, someone I can go to and discuss things with. And now he's come to know me, I've done a few favours for Claude too."
How has life been since you won the Apprentice in 2012?
"Things have been busy, very busy, as happens to all when setting up a business. Setting up a business from scratch is so tough, regardless of who your business partner is and regardless of the investment you get. There are no handouts! The last two and a half years have been a huge challenge. This is my baby I'm nurturing, and the business is going well."
Are you in touch with any previous Apprentice contestants who went through the process with you?
"Yes... A lot are running new businesses and having a network of people in a similar situation is helpful. I even used some to do certain parts of my business. And some of the things I learnt on the Apprentice in branding and designed I've really used."
How much day to day contact do you have with Lord Sugar?
"I set up Hyper Recruitment Solutions inside Lord Sugar's corporate office, and I'm there every day, so the reality is every day I'm there and he's there we generally see each other. We've got a really good relationship, and he comes to me quite a bit saying: 'Ricky what can I do for you? Tell me what else you want me to do?' But on the whole I'm running something I know a lot about."
Now you're much closer and business partners, do you still call him Lord Sugar, or can you call him plain 'Alan' now?
"I do call him Lord Sugar. You know if I dropped the Lord I don't think he'd say anything, but in my opinion it's a matter of respect. I knew him as 'Lord Sugar' when I met him and unless Lord Sugar says to me: 'Look Ricky don't worry about calling me Lord' then I'll continue to call him that. It's how I've always known him, but I don't think he's precious about it."
Do you have disagreements over anything, and do you stand your ground with Lord Sugar?
"We have regular board meetings and sit downs, and there'll be times when I say look we're going to do this for the business, and he'll question me on it. But I know what I'm talking about and know the recruitment business well. The good thing about Lord Sugar is if he doesn't agree, but can see the methodology you're giving him, he can see the substance behind it. So he's the fairest business partner you can get. He'll always listen to my ideas, and can change his opinion."
You were a professional wrestler known as 'Ricky Hype'. Have you given up wrestling for good?
"The minute I got Lord Sugar's investment I didn't have any time available. It was my decision to put in the long work hours. So I haven't stepped into the squared circle and wrestled since I won The Apprentice. I do miss it and that was something I always enjoyed. I'll watch it still and speak to a lot of my wrestling peers who are still doing very well. It was a hobby and something I was interested in, and that will never go! But my priorities are making my company work now."
Get the What to Watch Newsletter
The latest updates, reviews and unmissable series to watch and more!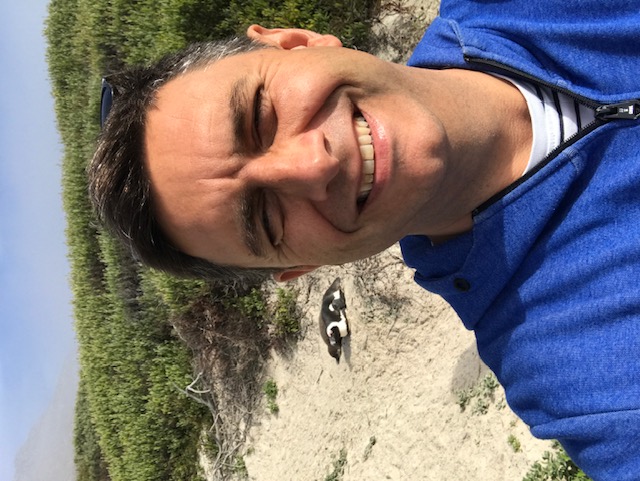 TV Content Director on TV Times, What's On TV and TV & Satellite Week
I'm a huge fan of television so I really have found the perfect job, as I've been writing about TV shows, films and interviewing major television, film and sports stars for over 25 years. I'm currently TV Content Director on What's On TV, TV Times, TV and Satellite Week magazines plus Whattowatch.com. I previously worked on Woman and Woman's Own in the 1990s. Outside of work I swim every morning, support Charlton Athletic football club and get nostalgic about TV shows Cagney & Lacey, I Claudius, Dallas and Tenko. I'm totally on top of everything good coming up too.