Home and Away favourite to find their life in DANGER after THIS happens today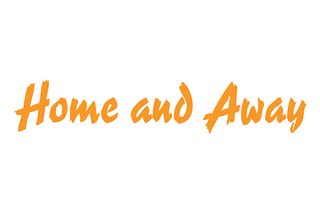 Today's Home and Away is not one to be missed when Raffy Morrison takes her life into her own hands, with potentially devastating consequences...
Today's Home and Away will see Raffy Morrison put her life on the line as she secretly takes an extra does of medical marijuana - throwing her trial with older brother Mason Morgan into jeopardy.
The siblings have been secretly making their own cannabis oil in an attempt to help Raffy cope with her epilepsy. But with the trial clearly being highly illegal, the pair have been fighting to keep it under wraps from their family and friends.
Wannabe doctor Mason has been using his medical knowledge to help his sister by making their own oil - but he has understandably been very strict about monitoring Raffy's reaction to the drug.
So far it seems like their trial is actually working, with Raffy calmer than she has been in months.
But with her school exams taking place this week, Raffy is starting to feel anxious, and she is worried that the trial isn't working after all.
It also doesn't help that she is still fuming with older brother Brody Morgan, who has torn their family apart by having an affair with Simone Bedford.
With Simone being Raffy's school councillor, the teenager couldn't help but feel betrayed by Simone for what she did with Brody, and their relationship has been in tatters ever since.
To make matters worse, today's episode sees Justin Morgan arrange a family dinner... and invite Simone along to help build some bridges.
At first Raffy isn't happy to see Simone and tells her that she doesn't want to continue with her tutoring... but Mason points out that they need Simone as their cover story.
He begs Raffy to take Simone back up on her offer of tutoring, needing her to cover as the reason Raffy is doing so well, hopefully hiding the fact she is getting better thanks to their illegal antics.
But today it looks like Raffy and Mason's secret is about to be exposed when Raffy does the unthinkable and goes behind Mason's back to self medicate with an extra dose of the oil ahead of her exams.
Raffy seizes the moment to take the oil from Mason's bag while he is in the shower, and takes the drug behind his back.
But Raffy soon realises that she has made a huge mistake when she starts to feel unwell in tomorrow's episode... will she be okay?
Watch Home and Away tomorrow at 1.15pm and 6pm on Channel 5 to find out what happens next for Raffy.
Get the latest updates, reviews and unmissable series to watch and more!
Thank you for signing up to Whattowatch. You will receive a verification email shortly.
There was a problem. Please refresh the page and try again.