Horror heading Neighbours tonight as someone's sent a GRUESOME death threat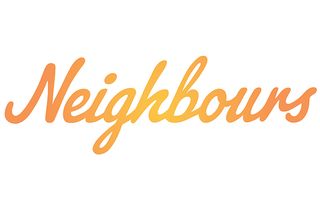 (Image credit: Kris Dollman)
If you're thinking about watching Neighbours while eating your tea tonight, we urge you to think again!
Tonight's Neighbours will leave fans sick to the stomach when Imogen Willis receives a threatening package as she continues to represent evil Finn Kelly ahead of his upcoming court case.
Fans of Neighbours will know that recently-returned Imogen has found herself becoming public enemy number one ever since she got back to Ramsay Street and made the decision to represent hated villain Finn.
But things take a sinister twist today when someone sends Imogen a chilling warning by leaving a box on her car with a pigs head inside.
And, with most of Ramsay Street hating the fact that she is Finn's lawyer, including most of her own family, there's no shortage of people who could be guilty of sending Imogen such a sickening threat.
Tonight's episode starts off innocently enough with the news that a fire has damaged all of the evidence that was set to be used against Finn in court.
It soon becomes clear that the fire was deliberately lit, and with Finn under constant police guard in hospital, everyone is left pointing the finger at his brother, Shaun Watkins.
Despite the fact he seems to have 'guilty' written all over his face, Shaun is adamant that he wasn't the one to start the fire. But if he didn't do it, who did?
Tonight will see Shaun trying to convince his brother that now there is no evidence against him, he can change his plea from guilty to not guilty, but Imogen isn't happy and tells the siblings that if Finn pleads not guilty then she can't be his lawyer.
But until Finn makes up his mind about how to plea in court, Imogen is still working for the Kelly brothers and no one on Ramsay Street is happy.
With Bea blanking her and Sheila still fuming that she would represent someone in court who has wrecked so many lives, it seems that there's no shortage of people wanting to make Imogen squirm.
But which Ramsay Street resident has got it in them to send someone the head of a dead animal?!
Neighbours airs weekdays at 1.45pm and 5.30pm on Channel 5
Picture credits: Channel 5
Get the latest updates, reviews and unmissable series to watch and more!
Thank you for signing up to Whattowatch. You will receive a verification email shortly.
There was a problem. Please refresh the page and try again.