HORROR hits Ramsay Street as THIS huge secret is revealed in today's Neighbours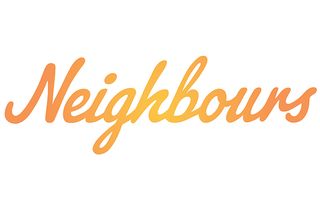 (Image credit: Kris Dollman)
Today's Neighbours sees the truth about Bea Nilsson and Finn Kelly's secret romance finally discovered...
The moment that Neighbours forbidden couple Bea Nilsson and Finn Kelly have been trying to avoid finally arrives today when their romance is uncovered... but out of all the people in Erinsborough, it just happens to be Ned Willis - Bea's ex - who sees the pair kissing!
Ever since Finn came back into Bea's life as a reformed character having conveniently lost his memory from the years he committed horrendous crimes, the mechanic has been struggling with her feelings towards her once-evil ex.
Before Finn lost his memory thanks to a brain injury, Bea was the victim of one of Finn's most horrendous crimes where he manipulated her into a relationship just to get closer to her sister Elly Conway.
Thankfully Finn is a much nicer person these days and as Bea has got to know the new Finn, she has started to fall for his innocent charm and his want to right his past wrongs.
Until recently Bea and Finn have fought their feelings for one another, but a few weeks ago they finally gave into temptation and shared a kiss.
Since then the pair have been sneaking around behind everyone's backs, trying to avoid the backlash that their relationship is bound to create from their friends and family.
However, today's Neighbours sees the pair attempt to have a 'normal' relationship by heading out for their first official date... only they have to make sure they leave the prying eyes of Erinsborough to do it!
MORE: Neighbours hints THIS fan favourite romance is set to be REIGNITED
After enjoying a day together at a park out of town, the pair are on cloud nine, and even a brief flashback of the old Finn isnt enough to put a dampener on things for Bea.
But as they enjoy one another's company, the pair are set to let their guard down as they return closer to home... only to be caught kissing by Bea's ex, Ned!
The shock of seeing his ex girlfriend kissing the man she once feared so much she wanted him locked up in jail for life, is all too much for Ned and it is set to cause fireworks as the truth about Bea and Finn's romance is revealed.
But will the pressure of maintaining a romance against everyone's wishes be too much for the pair?
Or will the fact everyone thinks their romance is doomed only push the lovebirds closer together?
Neighbours airs weekdays at 1.45pm and 5.30pm on Channel 5
Get the latest updates, reviews and unmissable series to watch and more!
Thank you for signing up to Whattowatch. You will receive a verification email shortly.
There was a problem. Please refresh the page and try again.