Horror in Neighbours as one family finds their world shattered by THIS awful news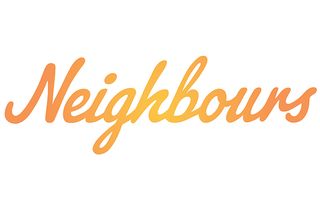 (Image credit: Kris Dollman)
There's bad news for Ramsay Street's Brennan family in today's Neighbours, but will they be able to pull together in a time of crisis?
Today's Neighbours sees the Brennan family hit with the reality of their mum's deteriorating health.
Mark, Chloe and Aaron Brennan are left reeling when their brother Tyler calls from Adelaide to tell them their mother, Fay, has gone missing and they frantically start to search for her.
However, just as Mark is about to call the police and report their mum missing, Fay walks through the front door, having got on a plane from Adelaide on her own.
WHAT IS ON TONIGHT? Check out our NEW and improved TV Guide
But as soon as the siblings sit their mum down to find out why she came to Melbourne alone, it becomes clear that she is in a very confused state and that her Huntington's Disease has progressed significantly since they last saw her.
As the family are stung by the realisation that Fay's health is deteriorating quicker than anyone could have imagined, Aaron asks doctor husband David to give his professional opinion.
However the diagnosis isn't good and David simply confirms what the siblings already feared... Fay is soon going to need 24 hour care.
Chloe takes the news particularly badly, having been diagnosed with Huntington's herself, and getting a glimpse into her future leaves her terrified.
But what really worries her is the fact Pierce has also sees her mum's fragile state and she tells him that she knows it is a lot for him to take on and that she understands if he walks away now.
But despite the huge reality check, Pierce remains by Chloe's side and tells her that he isn't going anywhere, much to her relief.
When Chloe reveals she will be the one to move to Adelaide and look after their mum, Mark and Aaron are supportive. However Pierce takes Mark to one side and reveals that Chloe caring for her ailing mum might not be the best idea as it'll be a horrific preview of her future, and Mark understands.
Eventually the siblings decide to all fly to Adelaide and meet with a doctor to see what the next step is for Fay before they make any life-changing decisions.
However, as Mark leaves Ramsay Street to visit Adelaide, he contemplates leaving his life in Erinsborough behind for good.
Next week sees Mark make the shock decision to leave Ramsay Street and become Fay's carer... but will he be the only Brennan sibling leaving?
Neighbours airs weekdays at 1.45pm and 5.30pm on Channel 5
Get the latest updates, reviews and unmissable series to watch and more!
Thank you for signing up to Whattowatch. You will receive a verification email shortly.
There was a problem. Please refresh the page and try again.