Life and death drama in Neighbours as hit and run shock hits Ramsay Street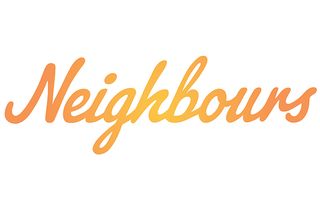 (Image credit: Kris Dollman)
There's a huge twist heading for Neighbours today when Susan Kennedy and Imogen Willis find themselves targeted by a speeding car...
There's a shock twist in the ongoing Finn Kelly drama in today's Neighbours as Susan Kennedy and Imogen Willis are targeted by a mysterious speeding driver who tries to run them over... but who wants them dead?
Neighbours fans will know that Susan and Imogen have made themselves unpopular in Ramsay Street, and even with their own families, after taking the side of evil Finn Kelly as he faces court for his numerous crimes.
Susan has seen a new side to Finn after he woke from his coma with amnesia, conveniently forgetting all about the heinous crimes he has committed, and the lives he has ruined.
While Susan was one of the villain's victims, she has changed her mind about wanting Finn to spend the rest of his life in jail, and is one of the few people in Erinsborough who doesn't want to see him sentenced to jail next week.
But as Susan helps Finn prepare for court in today's episode, as well as Imogen pulling out all the stops to make sure Finn gets a non-custodial sentence, someone isn't happy about the role they're playing in securing Finn's freedom.
After clashing with their loved ones all day, both Susan and Imogen seek reassurance from each other that they're doing the right thing.
But while they believe they are justified in supporting Finn, they're about to find themselves in danger because of their new alliance when they are the target of a hit and run outside the hospital.
The pair are prepping Finn for the start of his court appearance when a car comes from nowhere in the hospital carpark and tries to run the women over.
It's only Finn's quick thinking that saves their lives when he shoves them out of the path of the speeding car, only to get hit himself.
Bea is left shocked when she sees the drama unfold, and is totally confused by Finn's unexpected act of heroism.
Could this be what it takes to convince her that Mr Kelly really is the changed man that he claims he is?
The drama surrounding Finn's court case continues this week as Bea struggles with her feelings for her villous ex, and Elly gets the shock of a life time when she comes face-to-face with Finn's brother, Shaun...
Neighbours airs weekdays at 1.45pm and 5.30pm on Channel 5
Picture credits: Channel 5.
Get the latest updates, reviews and unmissable series to watch and more!
Thank you for signing up to Whattowatch. You will receive a verification email shortly.
There was a problem. Please refresh the page and try again.