Life or death collapse on the cards for THIS Home and Away favourite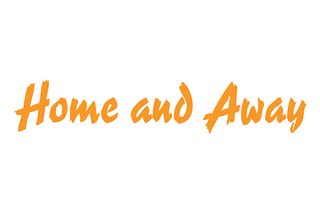 Summer Bay's Jasmine Delaney is set to find her life on the line after collapsing in today's Home and Away...
Home and Away's Jasmine Delaney has been on a downward spiral since ex fiancé Robbo came back to Summer Bay... but it seems the nurse is set to push herself too far in today's trip to Summer Bay when she dramatically collapses on the beach.
After weeks of sending Robbo messages, begging him to come back to Summer Bay to mend their relationship, Jasmine was left heartbroken when it was eventually a message from Tori Morgan that bought the ex-cop back home.
Tori had messaged Robbo to tell him about her baby scan, and realising that he was ready to be part of his child's life, Robbo returned... but sadly a reunion with Jasmine wasn't on the cards.
As Robbo tried to make amends with Jasmine, it was too little too late for the nurse and she threw herself into work and exercise in a bid to forget all about her ex.
But with everyone fussing around her, worried she is pushing herself too hard, Jasmine has been keeping those close to her at arms length just when she needs them the most.
Today's episode sees Robbo trying to prove that he's not going anywhere by sending Jasmine regular text messages and, when that doesn't work, he decides to join her on her daily run.
As Jasmine runs hard, determined to sweat out her secret feelings for her ex, she is stunned when he starts to run alongside her, announcing that he is her new running partner!
She's fuming, and tries to run faster to get away from Robbo, but her plan ends in near tragedy when they reach the beach and she suddenly collapses.
Robbo manages to catch her before she lands in the sand, but he's terrified when he tries to wake her and doesn't get any response.
With Jasmine out cold, things don't look good. Will she be okay? Or has she pushed herself too far this time?
Watch Home and Away every weekday at 1.15pm and 6pm on Channel 5
Get the latest updates, reviews and unmissable series to watch and more!
Thank you for signing up to Whattowatch. You will receive a verification email shortly.
There was a problem. Please refresh the page and try again.