Shock in Neighbours as THIS familiar face returns today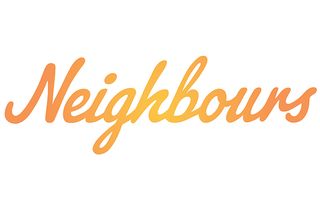 (Image credit: Kris Dollman)
Neighbours favourite Kyle Canning is back in Ramsay Street today - but be couldn't have picked a worse time to make is long-awaited comeback...
There's a familiar face making a comeback to Neighbours today as Kyle Canning returns - but what has bought him home after three years away?
Today's trip to Ramsay Street sees Gary Canning putting the finishing touches to his grand proposal for Amy Williams - and, wanting it to be perfect, he is clearly a man on edge.
But when Gary finds out that Imogen Willis has agreed to take on Finn Kelly's case, he's fuming about the fact she could represent someone who has ruined so many lives in Ramsay Street, and feels the day is now tainted and can't go through with the proposal.
But thankfully after a moment with Amy, Gary is reminded about how much he loves her and wants to get married, and the proposal is back on!
After a comedy of errors getting Amy to the Cannings so that Gary can pop the question, she finally arrives and Gary gets down on one knee.
But just as he gets the ring out and asks Amy to become his wife, who should walk through the door, but Kyle!
Having someone interrupt your proposal isn't great at the best of times... but the fact that Kyle and Amy used to date makes this a particularly awkward moment.
How will Kyle feel when he sees his dad proposing to his ex girlfriend? And more to the point, will Amy say yes?!
The last time we saw Kyle he was heading off to reunite with ex girlfriend Georgia Brooks, but what has happened in the three years since we last saw him in Erinsborugh?
As the week continues, Kyle soon settles back into life on Ramsay Street. But while Sheila might be thrilled to have her grandson back where he belongs, what has bought Kyle back to his old stomping ground?
Tomorrow's Neighbours will reveal that it was none other that Paul Robinson who has offered Kyle a new job on Robinson Pines... the very job that Amy has just quit.
This sounds like it is about to get very messy indeed...
Neighbours airs weekdays at 1.45pm and 5.30pm on Channel 5
Picture credits: Channel 5
Get the latest updates, reviews and unmissable series to watch and more!
Thank you for signing up to Whattowatch. You will receive a verification email shortly.
There was a problem. Please refresh the page and try again.