How to watch the YES Network
If you want to watch the YES Network, you're down to just a single streaming option. But that's not the only way to watch.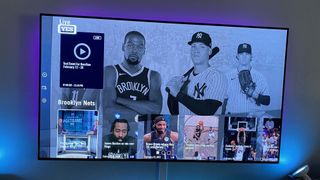 (Image credit: WhatToWatch.com)
The YES Network is one of the more sought-after regional sports networks, otherwise known as an RSN. YES itself also is an acronym, standing for Yankees Entertainment and Sports Network. So, yes, the YES Network very much is the home of the New York Yankees.
But that's just for starters. And that's what makes the YES Network so popular. Because in addition to the Evil Empire (or the greatest Major League Baseball team of all time, depending on how you see things), you'll be getting a good bit of other greater New York professional sports. 
But like all RSNs, the YES Network isn't available to everyone, everywhere. In fact, it's gotten a little harder to get your hands on outside of the New York region in recent years, simply because of the money involved in licensing the content. 
So as we dive into the 2021 season, let's take a fuller look at the YES Network — and how you can get your hands on it.
YES Network: YouTube TV and Hulu are out, AT&T TV remains
If you're all in to streaming your live TV, you're going to have a hard time watching the YES Network. That's just the way it is. In fact, AT&T TV is the only live streaming service that has access to the YES Network.
Once you've got AT&T TV, however, you're going to make sure you have the right package. And of the four available, you'll need the CHOICE package, which runs $85 per month. And even then, you're still going to be subject to availability depending on your ZIP code. So if you're a New York transplant in, say, Mississippi, you might well still not be able to watch the YES Network.
Why are things this way? Money.
Now here comes the background. In late February 2020, YouTube TV announced that it was going to have to drop the Fox Regional Sports Networks, as well as the YES Network.  The Fox RSNs are owned by Sinclair Broadcast Group, which also owns a stake in the YES Network.
Some sort of deal was reached for the Fox RSNs, but not for the YES Network. And Hulu lost access on Oct. 23, 2020. Now the only streaming service that carries is AT&T TV.
But there's an obvious difference between the two, if you're looking at signing up to regain the YES Network. While AT&T TV has the YES Network on four of its plans, the least-expensive option being the $80 "Max" plan.
So in order to watch the YES Network, you're down to just one option, insofar as streaming services are concerned.
Choose wisely.
That doesn't mean, however, that AT&T TV is the only way to watch the YES Network. You're able to log into the service using a number of other cable and broadband services. So if you've got a subscription to one of them — or <cough> know someone who does — you should be able to log in that way. 
Here's the list of services you can use to watch the YES Network:
AT&T TV
Adams Cable Service
Altice One
Atlantic Broadband
Blue Ridge Communications
Cox
DirecTV
DTC Cable (Delhi)
GTel
Haefele Connect
LHTC Broadband
Midtel
MTC Cable
Mediacom
Mid-Hudson Cable
New Visions
Optimum
RCN
Service Electric Cable TV and Communications
Spectrum
Verizon Fios
Xfinity
What teams can you watch on the YES Network?
The YES Network isn't just about the New York Yankees. Sure, it broadcasts up to 128 regular-season games (when the regular season has the regular number of games, of course), but it's also so much more.
You'll also get the Brooklyn Nets on the YES Network. It's got regular-season games, as well as preseason and postseason games, plus pre- and post-game shows. There's also a weekly Nets Magazine show with highlights, player profiles and behind-the-scenes pieces, plus exclusive interviews and more.
Soccer more your thing? You can watch NYCFC (that's New York City Football Club) on the YES Network. 
And finally (but certainly not least) there's the New York Liberty of the WNBA. 
And that's just for starters. There are more original shows on on the YES Network, and you'll find a fair amount of ACC and Big East sports, too.
Of course, that's all in a perfect world that hasn't been turned upside down by a global pandemic. Things are a little different this year, and some sports are shifting from the fall to the spring. So be sure to check the schedule.
How to watch the YES Network from anywhere
The YES Network is available on AT&T TV, which is fine. But what if you're not where your AT&T TV subscription is easily available? 
That's where a VPN can come into play. A Virtual Private Network pipes all of your internet traffic through a specific set of servers in a specific country — say, in the United States — so that you can keep watching what you want, no matter where you are.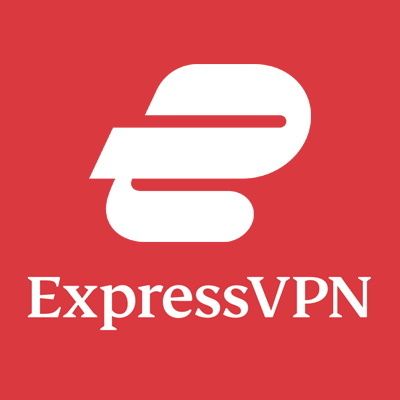 ExpressVPN is one of the easiest and affordable ways to watch what you want from anywhere you want to watch it. Plus it'll help keep your network traffic away from any prying eyes on public networks.
And a great VPN is a great way to watch the YES Network and all your favorite sports from wherever you want.View Deal
What platforms have the YES Network?
Now that you know you'll actually be able to watch the YES Network, it's time to take the platform into consideration. And there's good news here. The YES Network is available on most major platforms, both mobile and living room based.
So if you want to watch the YES Network on Amazon Fire TV, you can do so. Same goes for Roku — and that covers the two largest streaming platforms.
The YES Network also is available on Android and on iOS.
And you're also able to watch the YES Network in a web browser.
Get the latest updates, reviews and unmissable series to watch and more!
Thank you for signing up to Whattowatch. You will receive a verification email shortly.
There was a problem. Please refresh the page and try again.