I Kissed A Boy hosted by Dannii Minogue: release date, trailer, how it works, interview, contestants and all about the UK's first-ever gay dating show
I Kissed A Boy is a new dating show on BBC3 and BBCiPlayer where gay singletons will share a kiss before they've even spoken.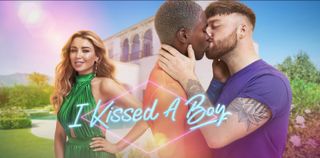 (Image credit: BBC)
Hosted by Dannii Minogue, I Kissed A Boy on BBC3 and BBCiPlayer is the UK's first ever gay dating show! It follows 10 single men as they head to Europe to find Mr Right. But the twist is that as soon as the couples are paired up, according to their strongest match, they have to share a kiss. As the programme makers say, 'there's no small-talk, no 'flanter', just one rom-com worthy moment that might just take their breath away.
On playing Cupid for I Kissed A Boy, Dannii Minogue says: "There are millions of people in the UK looking for love. And I believe love is for everyone. So I am so thrilled for a gay dating show to be entering the sea of other dating shows that have existed on TV for years. I have been a staunch ally of the LGBTQ+ community for as long as I can remember. My close friends know that my dream job title would be 'Cupid' — so this gives me that flutter-of-love feeling inside too, just to be a part of it. Let's hope there is love, sealed with a kiss!"
Here's everything you need to know about I Kissed A Boy…
I Kissed A Boy release date
The eight-part reality show I Kissed A Boy launches on BBCiPlayer on Saturday May 13 at 6am. It will then be shown weekly on BBC3 from Sunday May 14 at 9pm through the summer of 2023.
I Kissed A Boy: The Reunion which catches up with all the lads in the series is a one-off special showing on June 11 2023 on BBC Three and BBC iPlayer.
Is there a trailer for I Kissed A Boy?
Yes there's a trailer now for I Kissed A Boy with Dannii Minogue introducing herself with a big 'Bonjourno Boys!" and a smile on her face because a whole lot of smooching is about to take place under her nose.
I Kissed A Boy — how it works and more
In I Kissed A Boy, 10 single men head to Europe, where romance will start with a kiss. Before they arrive, they will be paired up with the man best suited to them and as soon as they meet, they have to share a kiss to see if sparks fly. No small talk. No messages. Just one kiss to test out their chemistry straight away. Will it be a polite peck? Or a passionate snog? And ultimately, will that first kiss lead to love? Of course, along the way there will be dramatic decisions, wandering eyes and preconceptions to be challenged. But will any of them find their true love?
With Dannii Minogue playing Cupid, I Kissed a Boy is packed with explosive drama, gripping cliffhangers and powerful untold stories — from coming out in a strict religious family, to the pressures of body image in the gay dating scene, to navigating self-acceptance, sex and first same-sex relationships.

There's also a sparkling soundtrack full of 'gay anthems' in this groundbreaking show that will celebrate the queer community and invites all viewers to join the party.
Interview: Dannii Minogue on hosting I Kissed A Boy
Tell us what I Kissed A Boy is all about?
Dannii Minogue told us: ""So, this is a dating show for the gay community. It's got boys looking for love and it starts off with them kissing. Ten gay guys on a holiday of a lifetime, in their search for that perfect date. It is sexy and romantic and these connections could lead them to their perfect partner."
What makes this show different from other dating shows?
Dannii says: "It is the first ever gay dating series in the UK! The guys are paired up with help from the IKAB Matching team. The first time they meet, they will kiss. Then it is time to get to know the person they kissed and why they were teamed up together. If you have ever been clubbing, spotted someone you were attracted to like a magnet, kissed, and then got to know them - this is it, but with a little help from me and the I Kissed A Boy love matching team."
Why did you want to be the host of this show?
Dannii says: "I have had the privilege of being involved with the LGBTQ+ community for many years. I am a staunch ally, and in return I have always been welcomed with support that always feels like a huge hug. It is an honour to host this show and flex my muscles as fairy godmother/cupid in helping these gorgeous humans in their search for love. When dating fatigue sets in and you are tired of swiping right, or you have not had the opportunity to meet enough potential dates - Mama Minogue is here to help."
Who is your LGBTQ+ icon and why?
Dannii says: "I love so many LGBTQ+ icons that Iive loud and proud, and I have huge respect for those that offer a helping hand to the next generation. Ru Paul has created a massive landscape to uplift (and normalise) drag - and I think the world is a better place for that. Layton Williams who I first knew in BBC's Beautiful People - I recorded a song for the soundtrack for Beautiful People with my sister - and have followed his career since. And my very own bestie, Ian Masterson, who I have worked with musically for many years, and he has given not only my life a soundtrack, but many others - I am so proud of the song he wrote and produced for the theme tune for I Kissed A Boy! Courtney Act - I actually missed her entry to Aussie TV in Australian Idol, as I was living in London, but she has carved a huge career internationally and her book Caught In The Act is a must read. Deni Todorovic, who is a non-binary activist has taught me so much in the space of gender freedom."
What would be your top dating tips?
Dannii says: "Number one is eye contact - try to jump into that person by looking deep into their eyes. Body language - be open to meeting someone new. Connect with great chat - try and make the other person feel comfortable and at ease, try to get to know them, and let them in on something about you that they may not know - conversation is vital."
Without any major spoilers, did you have any highlights from filming you can recall?
Dannii says: "Where do I start! The incredible setting of Italy, our romantic Masseria, the bubbling nerves of the boys meeting, the connections they made with each other, and having a perfect couture outfit to pop on for every moment. I will never forget dancing with the boys poolside!"
Meet the boys ready to be kissed...
The 10 gay lads ready for snogging and dating in I Kissed A Boy are...
Ollie, 27, from Brighton
Ollie is a road worker / tarmacer from Brighton and describes himself as a "gay man in a straight world." Ollie is big into his car racing but also loves to hit the local gay bars for a night out singing along to Whitney.
Ollie says: "I'm very proud to be part of the show, being my honest self and showing the viewers that stereotypes are a thing of the past. You can definitely expect a fun cheeky chappy lad with a sensitive side."
Ben, 28, from Edinburgh
He studied engineering at university but didn't meet many gay people on his course and because of that he says he didn't get much of a chance to explore gay culture during his university years. Since moving to London Ben is much happier as he's been able to make more gay friends and enjoy nights out on the scene.
Ben says: "Being surrounded by such different types of gay guys, all so confident, really highlighted to me that the only person stopping you from being who you want to be, is you!"
Gareth, 28, from Kilkeel, Northern Ireland
Gareth grew up in Northern Ireland but lives in East London working as a stylist so adores all things fashion. He loves to get creative and plan extravagant party outfits.
"I just hope that some queer kid, who's scared to be who they are, sees this and it makes them feel strong, glorious and powerful enough for them to accept and display their true authentic selves to the world. Something I wish I would have done a lot sooner in my life."
Bobski, 23, from Essex
Bobski is short for Robert as he was born in Poland, moving to the UK with his mum when he was 7. Settling into school in Essex was hard at first and with knowing little English, Bobski had to learn to fit in quickly.
Bobski says: "I won't spoil the show for you but you can definitely expect lots of kissing, a cheeky twerk here and there and a little bit of Bobski magic."
Joseph, 23, from London
Joseph is one of 10 siblings who lives in South London and is currently studying performing arts. His long-term dream is to become an actor and travel the world. He loves to express himself through his clothes, especially the finishing touches - nails and jewellery.
Joseph says: "What an experience. I've learnt a lot about myself. I felt so safe in those walls. Everyone's amazing - we all had this amazing brotherhood."
Jake, 27, from Swansea
He works as a regional trainer within the hospitality industry for a pub group and considers himself a real grafter and is looking for someone who is equally hardworking and ambitious. Jake's early years were spent growing up in Spain, then his family moved to Wales when he was seven.
Jake says: "I love the fact that every day was something different, with people from all different backgrounds. It's been life changing and I hope it helps other people to find love and kindness in the world."
Kailum, 25, from Swansea
Kailum is very close with his mum and his two sisters. His family moved to Brighton from Yorkshire when he was 11 and he says that Brighton was the best place to be growing up gay. He came out when he was 14 by posting a video on YouTube using written messages on cards. He's really grateful that he received amazing support from school and from family at the time.
Kailum says: "You can expect plenty of snogging, real connections, drama, sassiness but most importantly some real, hard hitting stories."
Ross, 25, from Manchester
Ross lives in Manchester and works as a support worker for adults with learning difficulties. Ross wears his heart on his sleeve and isn't afraid to voice his opinion. When it comes to friendship he's hugely loyal. He says he tries to keep a positive energy and he looks for that same outlook when dating guys and making new friends. Ross is really excited and backs himself when it comes to the first kiss saying, 'I'm a great kisser!' He also says: "I am so proud to have been a part of I Kissed a Boy. Yes, I went into this to find my dream man but whilst doing this I didn't expect to leave with the friendships I've got."
Subomi, 29, London
Living in West London with his siblings. Subomi enjoys music, going out clubbing and looking after his many houseplants. When Subomi was 6ix, he moved to Nigeria and lived there with family until he was 16 when he returned to the UK.
Subomi says: "Dannii really gave Cupid a run for their money. She's such a beautiful soul and you could feel the love oozing off her which was so nice to be around."

New joiners to the I Kissed A Boy party
Mikey, 28, from Liverpool
I Kissed A Boy soon welcomed a new lad to the show. Mikey, 28 from Liverpool.
Mikey lives with his mum and his younger brother in Liverpool. He is really family orientated and he admits to being a complete mummy's boy and enjoys bingo with his nan. He loves football and a few years back, Mikey was playing semi-professional and now he referees. Mikey has not been matched up but says he's ready to get stuck in and reckons: "I'm here to kiss a boy. And nobody's gonna stop me."
Vitor, 27, from Portugal
Born in Portugal, Vitor moved to the UK when he was 18. He lives in London and works as an air steward. "You can expect a naughty Portuguese boy,' he says. "There was a lot of laughter and I might have been part of some drama too…"
Dan, 27 from East London
Dan is originally from Glasgow but now lives in East London and works in PR. He says "It was a giant gay holiday bursting with love, laughter, tears and drama like only us gays can deliver."
Ceejay, 26
Ceejay works in retail plus part time as a Special Needs Teaching Assistant. He reveals: "The thing I loved most was being able to share lived experiences with other gay guys in a safe space. I've never really had a lot of gay friends and now I have a great bunch of guys I can rely on to speak to."
Interview: Layton Williams on his narrator role in I Kissed A Boy
Bad Education star Layton Williams, who's also been a judge on Queens For The Night, narrates I Kissed A Boy. Here he reveals more about the show and his role...
Tell us what I Kissed A Boy is all about?
Layton Williams says: "I Kissed A Boy is a brand new dating show and it is the first of its kind here in the UK, which features only boys. It is hosted by the iconic Dannii Minogue and I narrate the show. It's camp, it's fabulous and it's got a really good heart to it. There's a lot of drama too, which we love!"
What makes this show different from other dating shows?
Layton says: "It's gay! It's unapologetically gay and the first one of its kind in the UK so I'm really honoured and proud to be a part of it."
What was it like to be the voiceover artist of the show?
Layton says: "It was super fun. I would watch the episode a day or so before I came into the record so I could be really be clued up. I would come in and be chatting to the producers and I'd be like, "Oh my god, like what about this? I can't believe that happened! He was so this! He was so that!" I mean, I had my opinions but I can't tell you those! "
Who is your LGBTQ+ icon and why?
Layton says: "It does fluctuate but it has to be Lady Gaga."
What would be your top dating tips?
Layton says: "Be yourself. Be unapologetically yourself and hopefully 'the one' will come along that you love and they will love you for all of your 'isms' and bits and bobs. But, don't ask me - I'm single!"
Why is this show so important for the LGBTQ+ community?
Layton says: "It's important for visibility. It's important for us to be seen and it's important to show that our love is just like everybody else's. It's pure and raw and we deserve love. In the early days of our lives, we can feel like we don't deserve love and we hide ourselves. We're closeted and we're told by the society that we grow up in that we should be kissing girls and then you have to find a way to get out the closet. This show is so beautiful because it really shined the light on all of these different boys and their experiences of how they came out. They are all so different when it comes to upbringing, race and religion but at the end of the day, they are just like everybody else. We're all just human and we deserve to be loved. As soon as you accept that, as you'll see from the show, it's just such a beautiful thing. I've definitely had a couple of teary moments watching it. I've gotta say it's pretty beautiful!"
What can viewers expect when they tune in?
Layton says: "A whole lot of fun, fabulousness, fearlessness and a little bit of drama. These boys are gorgeous inside and out."
All about I Kissed A Boy host Dannii Minogue
Dannii Minogue is the sister of pop princess Kylie Minogue and played Emma Jackson in the Australian soap Home and Away. She went on to have a pop career herself, just like her sister Kylie. She was a judge on The X Factor and has since been a judge on Australia's Got Talent and Let it Shine. She presented Britain and Ireland's Top Model and has been a panellist on the Masked Singer Australia.
Get the What to Watch Newsletter
The latest updates, reviews and unmissable series to watch and more!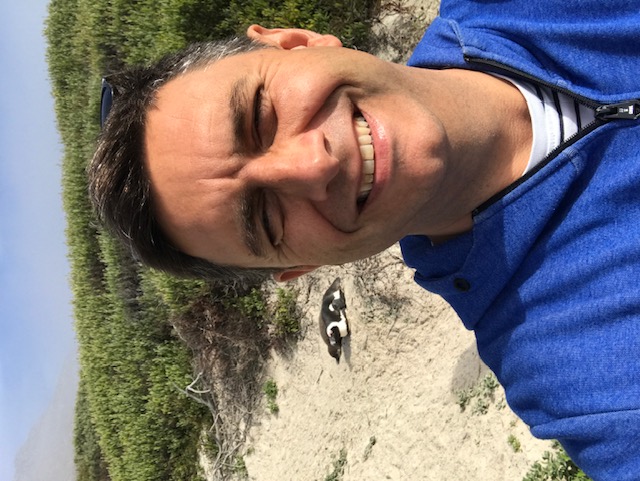 TV Content Director on TV Times, What's On TV and TV & Satellite Week
I'm a huge fan of television so I really have found the perfect job, as I've been writing about TV shows, films and interviewing major television, film and sports stars for over 25 years. I'm currently TV Content Director on What's On TV, TV Times, TV and Satellite Week magazines plus Whattowatch.com. I previously worked on Woman and Woman's Own in the 1990s. Outside of work I swim every morning, support Charlton Athletic football club and get nostalgic about TV shows Cagney & Lacey, I Claudius, Dallas and Tenko. I'm totally on top of everything good coming up too.