Little Demon: how to watch, episode guide, cast, plot and everything we know about the animated comedy
The latest animated series from FX features Danny DeVito as Satan.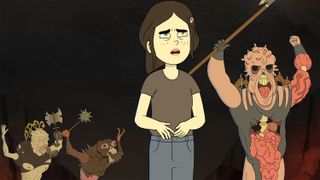 (Image credit: FX Networks)
Satan's a proud Girl Dad in the newest FX animated series Little Demon. Rick and Morty co-creator Dan Harmon joined forces with executive producer Danny DeVito to bring the story of the devil and his daughter to life.
"It's a great opportunity to play a demonic character. I never get to do that," DeVito told an audience at the show's San Diego Comic-Con panel. "I think you're gonna find that in the show Satan is really a good guy. The guy was deprived of his spawn — who is a girl — but of course, I thought it was gonna be a boy. But the future is female."
Here's everything we know about Little Demon.
How to watch Little Demon
Little Demon is an animated original series that debuted on FXX on August 25. The show aired at 10 pm ET/PT with new episodes airing weekly. Episodes can be streamed on Hulu the following day.
You can view Little Demon episodes on FX on Demand or on Hulu.
There's no release date for the UK just yet; we'll post it here as soon as one is available.
Little Demon season 1 episodes
Like many late-night adult animated series on FX, Little Demons is raunchy and wild. You never know what's going to happen next as Satan tries to bond with his teenage daughter while trying to plan his global takeover.
The next episode airs Thursday, October 20, and is titled "Village of the Found."
Here's the episode description: "Chrissy meets some family; Laura and Satan traverse a deadly maze; Bennigan gets a proposition."
Little Demon season 1 episode 1: "First Blood"
Airdate: August 25, 2022
"Chrissy Feinberg's first day of seventh grade goes south when she discovers she's the Antichrist."
Little Demon season 1 episode 2: "Possession Obsession"
Airdate: August 25, 2022
"Chrissy gets carried away with possessing people and an old associate seeks revenge on Satan."
Little Demon season 1 episode 3: "Everyone's Dying for the Weekend"
Airdate: September 1, 2022
"Satan and Chrissy enter an otherworldly game show; Laura and Darlene's girl's night gets cray cray."
Little Demon season 1 episode 4: "Popularity: Origin of Evil"
Airdate: September 8, 2022
"Chrissy cooks some creepypasta with the cool girls; Laura regresses to save her."
Little Demon season 1 episode 5: "Night of the Leeches"
Airdate: September 15, 2022
"Laura uses magic to pretend she's a normal mum; Satan bros out at a monstrous bachelor party."
Guest star: Dave Bautista
Little Demon season 1 episode 6: "The Antichrist's Monster"
Airdate: September 22, 2022
"Chrissy learns her best friend has a secret; Laura and Satan unite for the sake of their old dog."
Little Demon season 1 episode 7: "Satan's Lot"
Airdate: September 29, 2022
"Chrissy gets an afterlife lesson from Satan; Laura helps Darlene with a dead ex-husband problem."
Little Demon season 1 episode 8: "Domestic Disturbance VIII"
Airdate: October 6, 2022
"Laura and Chrissy's disagreement over a dirty dish spirals into an all-out mother-daughter war."
Little Demon season 1 episode 9: "Wet Bodies"
Airdate: October 13, 2022
"Laura rediscovers herself at Darlene's beach house while Chrissy goes on a metaphysical Rumspringa."
Think twice before accepting his proposal… @DaveBautista guest stars as Baka in a new episode of #LittleDemonFX TONIGHT on FXX. pic.twitter.com/So3zY5aW8ySeptember 15, 2022
Who is in the Little Demon cast?
Little Demon stars Aubrey Plaza, Lucy DeVito and Danny DeVito. Danny DeVito voices a very excited Satan who has just learned that his offspring, the Antichrist, has finally risen. He's not expecting the Antichrist to be a 13-year-old girl, Chrissy (voiced by DeVito's real-life daughter, Lucy). Plaza plays Laura Feinberg, Chrissy's well-meaning and protective mother.
The series features guest appearances from an all-star cast including Mel Brooks, Rhea Perlman, Patrick Wilson, Shangela, Will Jackson Harper, Dave Bautista, Toks Olagundoye, Sam Richardson and the Terminator himself.
That's right, Twins stars Arnold Schwarzenegger and Danny DeVito reunite in the animated series.
"I got to be there when he recorded," DeVito gushed at Comic-Con. "He's wonderful in Little Demon; he's very strong. We're good buddies, we're very, very close. We're thrilled he will be part of our show. Sometimes you gotta lean on your friends to appear in your shows."
Image 1 of 3
What is Little Demon about?
Here's the official synopsis of Little Demon from FX:
"In FX's Little Demon, an animated comedy featuring the voices of Danny DeVito and Aubrey Plaza, it has been 13 years since being impregnated by Satan and a reluctant mother, Laura, and her Antichrist daughter, Chrissy, attempt to live an ordinary life in Delaware. However, the two are constantly thwarted by monstrous forces, including Satan, who yearns for custody of his daughter's soul."
The series was created by Darcy Fowler, Seth Kirschner and Kirean Valla.
Is there a trailer for Little Demon?
The official trailer for Little Demon sets the stage for Chrissy to find out her true identity as the Antichrist. As if junior high wasn't already complicated....
From the co-creator of Rick and Morty comes the new animated comedy, FX's Little Demon. Growing up can be hella annoying, especially when your father is Satan himself. Watch the OFFICIAL TRAILER starring Aubrey Plaza, Lucy DeVito, and Danny DeVito. Premieres 8/25. Stream on Hulu. pic.twitter.com/BThtDHYZiiJuly 28, 2022
FX released a sneak peek of Little Demon at Comic-Con. The preview offers a look at the moment when Satan meets his daughter for the first time. She's upset that he's been MIA her whole life and he has to explain that cosmic forces kept him from seeing her. Now that he's found her, though, he has big plans for their future together.
Watch the sneak peek directly below.
How to watch Little Demon
Little Demon airs on FXX and streams the next day on Hulu. If you've cut the cord on cable, you can catch FX and FXX on streaming platforms like Hulu with Live TV, Sling TV, YouTube TV and FuboTV.
Once we have a premiere date for Little Demon in the UK we'll let you know how and where to watch it.
Get the What to Watch Newsletter
The latest updates, reviews and unmissable series to watch and more!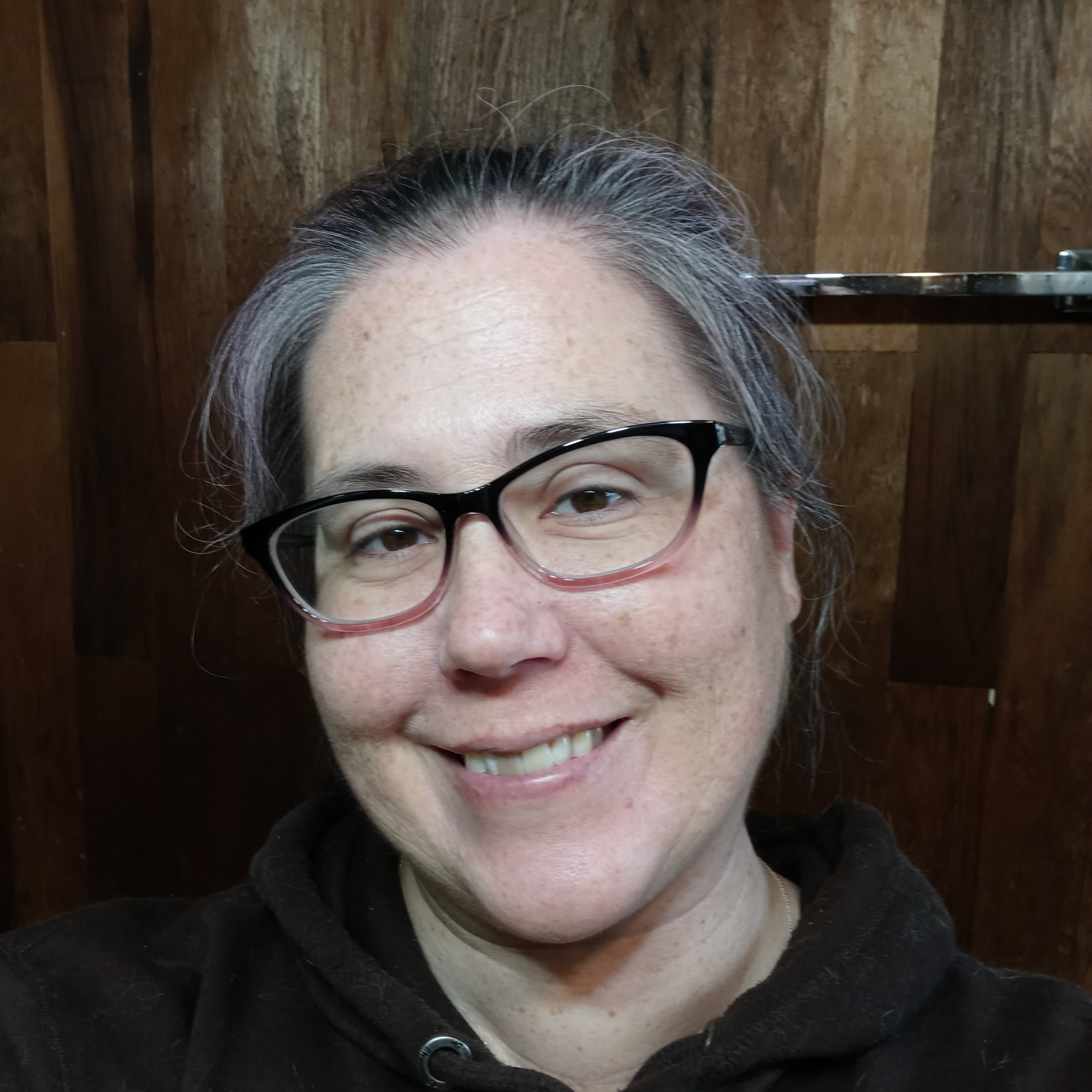 Editorial Content Producer
Sarabeth joined the What to Watch team in May 2022. An avid TV and movie fan, her perennial favorites are The Walking Dead, American Horror Story, true crime documentaries on Netflix and anything from Passionflix. You've Got Mail, Ocean's Eleven and Signs are movies that she can watch all day long. She's also a huge baseball fan, and hockey is a new favorite.
When she's not working, Sarabeth hosts the My Nights Are Booked Podcast and a blog dedicated to books and interviews with authors and actors. She also published her first novel, Once Upon an Interview, in 2022.