'The Hairy Bikers Go North': Si King and Dave Myers guide us through their series and Christmas special
'The Hairy Bikers Go North' to cook up a storm on BBC2.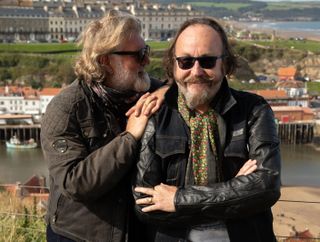 (Image credit: BBC)
The Hairy Bikers Go North saw bearded best mates Si King and Dave Myers, aka TV chefs The Hairy Bikers, head back to home turf for a very personal BBC2 series. After zooming across the globe on two wheels for almost 15 years, the down-to-earth duo took a nostalgic biking adventure, enjoying foodie delights of northern England, including their home counties of Cumbria and Tyne & Wear.
Below, we give you a full guide to their adventures in the series, with Hairy Bikers cookbook authors Si and Dave revealing all about The Hairy Bikers Go North, plus an episode guide on where and who they visit.
Now there's a yuletide special of the series on its way! December also saw a special one-off episode on BBC2 called The Hairy Bikers Go North For Christmas and we have a few delicious details to share on this festive food extravaganza...
'The Hairy Bikers Go North' air dates
The eight-part series The Hairy Bikers Go North began on Thursday 23 September on BBC2 at 8pm and ran weekly. The Hairy Bikers Go North For Christmas was part of the BBC's Christmas TV highlights and shown Wednesday Dec. 22 at 8pm on BBC2. You can catch up with the full series on BBCiPlayer. The Christmas special will also be available on iPlayer once that episode has been shown. It's being repeated on BBC2 during January 2022. We'll update if there's a US or worldwide release date.
'The Hairy Bikers Go North For Christmas' 2021 — what happens in the festive show
In The Hairy Bikers Go North At Christmas, Si King and Dave Myers rev their engines to bring us a Christmas dinner with a twist, as they create a special Northern feast for their nearest and dearest. They've hatched a plan to ride the backbone of the North, the Pennines, from top to bottom, to meet, taste and be inspired by the best food artisans and producers around. The hunt to create the ultimate Christmas dinner takes the bikers to Todmorden on the Lancashire/Yorkshire border, Darlington, Bollington in Cheshire, Sheffield and then Doncaster. But their family Christmas get together isn't not your usual fare! To suit the tastes of three generations of their families there are some turkey doner kebabs, gourmet marshmallows and Christmas puds that contain an incredible 21 ingredients!
"Cooking at home and cooking for the family and the people you love is a very important thing," says Si. "I think we forget about that in the modern world somewhat!"
We hope the three generations of both the King and Myers families will be suitably impressed!
'The Hairy Bikers Go North For Christmas' — the three-course dinner Si and Dave cook for their families
Starter
Dave and Si head to the small village of Bollington in Cheshire where they discover an Indian food truck that's making a big splash in the street food scene. Sunitha's cooking inspires the Bikers to create some spicy street food, so they head to Sheffield to meet Alex, an artisan chilli sauce maker. With some of his hot and spicy sauce in their panniers, it's back to base to create a starter with a kick — Turkey Doner Kebab with Middle Eastern Slaw and hot chili sauce.
Main course
The Hairy Bikers hit the kitchen to create a mouth-watering Roast Pork with sausage, chestnut and prune Christmas stuffing. And as there's a vegetarian in the family, they've made a Vegetable Wellington to sit alongside.
Dessert
Dave and Si are on the hunt for a very special dessert, so they're off to Darlington and to Burtree Puddings, run by husband-and-wife team Robert and Lea. The Bikers help make one of Robert and Lea's award-winning Christmas Puds, containing an incredible 21 ingredients, but the boys aren't content with just one dessert for this festive feast. After grabbing a generous sized pudding, Dave and Si head off to Leeds to visit Britain's first producer of gourmet marshmallows.
Oonagh creates deliciously distinct flavour combinations, from spiced gingerbread to blueberry and gin, from toasted coconut to tomato and vodka, and after a crash course into how to make the perfect marshmallow, the boys now have the perfect tools to create an amazing desert. So, it's back to base to make a Christmas pudding and marshmallow trifle.
Although the three-course meal is now complete, the Bikers want to create a welcoming offering when their families arrive. And what could be better than mince pies? But the boys are looking for a special ingredient so they're off to Doncaster to meet best friends Campbell and Joe. They create hand-distilled, premium rums, the perfect ingredient to add to the Biker's frangipane mince pies.
'The Hairy Bikers Go North For Christmas' — the turkey doner kebabs recipe
12 x Turkey Thighs
For the first marinade:
3 garlic cloves, crushed
juice of 1 lemon
1 tsp salt
1 large sprig thyme
For the rub:
2 tsp ground coriander (1 tbsp whole)
2 tsp ground cumin (1 tbsp whole)
1 tsp garlic powder
1 tsp onion powder
2 tsp ground ginger
1 tsp cinnamon (3cm piece)
1 tsp ground cardamom (seeds from 1 tsp)
1 tsp dried thyme
1 tsp ground black pepper (2 tsp whole)
1 tsp pepper flakes (Aleppo or similar)
½ tsp ground allspice (or 1tsp whole)
zest of 1 lemon
1 tsp salt
2-3 tbsp olive oil for cooking the turkey
* First, if time, put the garlic, lemon juice, salt and thyme into a large bowl and add the turkey thighs. Mix to combine, then pour over just enough water to cover. Leave for half an hour or up to an hour if possible. Drain.
* Mix all the rub ingredients together with just enough oil to make a paste, then massage into the turkey. Leave for another hour to marinade.
* Layer the turkey up with schmaltz to help it stick together and keep it moist while cooking then skewer onto the spit, pressing the thighs together as you go, then cook, slicing off the outer layer as it cooks until you get to the centre. The whole process will take between 1 hour and 45 minutes to 2 hours.
The Hairy Bikers Go North' — Si and Dave on what made them want to go home for their new series
"Actually filming in the UK wasn't a reaction to Covid," says Hairy Bikers legend Dave, 63, who grew up in Barrow-in-Furness but now divides his time between Kent and France. "We had a meeting with the BBC in December 2019, before Covid was invented as we like to say, and we decided that we thought we'd like to do a bit of a love letter to this country — and as we're both from the north it seemed a natural place to start."
"It's a celebration of the things that have formed us both in culinary terms," adds Si, 54, who still lives near Newcastle. "It was actually slightly retrospective and nostalgic visiting the communities and places that had influenced mine and Dave's opinions about food over the years."
The Hairy Bikers on where they began their journey...
The first episode of The Hairy Bikers Go North sees the lads in Lancashire, where they learn how to make their own gin, meet a buffalo farmer creating a special Lancashire cheese, and try some award-winning local pies. Other episodes see them travel around Yorkshire, North Yorkshire, the Yorkshire Coast, Cumbria, Northumberland and the Peak District, finishing their tour in Tyne & Wear.
"This series is all about the food producers and their connection with local communities," says Si. "You see our mushes on the telly all the time, but it's the people that are important — their stories, their journeys, their produce.
"So for example in the first episode we went to Notarianni Ices in Blackpool. It's a story of an Italian family came over during the war and became an intrinsic part of the community by producing this incredible ice cream. Those kind of stories shine through the whole series."
"Also Dama Cheese in West Yorkshire was special," adds Dave. "The couple who ran it had literally escaped the bombing in Syria and had formed a cheese factory basically making a halloumi they call Yorkshire Squeaky Cheese. Hearing their story was absolutely mindblowing. I have a lot of respect for them."
The Hairy Bikers on the series highlights...
"Going back to my home town of Barrow was a highlight," says Dave. "We went to Peace and Loaf, this bakery where they made wonderful sourdough bread, some of the best I've ever tasted. It was just in a car park and had been crowd funded by the locals, my tribe as it were. I've been away for years, but I felt so proud."
"It's remarkable how you can overlook what's right under your noses. That was one of the great discoveries," adds Si. 'So we went down to the Fish Quay in North Shields to see a mate of ours, Tony, who runs Collingwood Seafood and he's a great character, so that was great fun. There's also a place called the Block & Bottle in Newcastle that do fantastic meat. Dave and I bought some rib eyes and sirloins from there that were particularly special!
"'On a daily basis Dave and I were like, 'well I never knew that!' It was lovely. The whole of the country is part of a sort of a culinary renaissance – we really care about what we eat and there are some remarkable small food producers out there.'"
The Hairy Bikers on being back on their bikes after the last year in lockdown…
"By God we were both so lucky during lockdown really," says Dave. "We've both got outside space, dogs and I've got a partner, so we were better off than most. I think it was the second lockdown over the winter that everybody found hard. It's made me think how we've all got to be a bit kinder to each other really.
"So, yes, it was good getting back together again after lockdown. Covid restrictions during filming meant we had to bubble in the same house, which was also an opportunity to show a bit more of ourselves. It was nice because we didn't do the cooking to camera thing, it's more just two mates making food. It's a bit of a landmark for us really.
"The filming schedule also allowed us to have the time and space to talk to each other about our lives and what we remember growing up, and that was really lovely,' adds Si. 'It was quite nostalgic!"
'The Hairy Bikers Go North' episode guide...
Here's where Si and Dave are visiting each week for their six-part series The Hairy Bikers Go North on BBC2.
Episode 1: The Hairy Bikers Go North (Lancashire) on Thurs. 30 Sept 8pm BBC2
Lancashire has a regional cuisine to match anywhere in the country, from the best Gastro pubs to award-winning producers of fine food. Dave and Si ride to Newton in Bowland to visit The Parkers Arms which is renowned for its succulent homemade pie. Following a pitstop at The Kirkby Lonsdale Brewery, the bikers then cook a traditional Steak, mushroom and ale pie.
Having heard of the last temperance bar in the country, the bikers later set off to find out more about this teetotal movement and the alternative drinks they offer. Next the bikers visit Carron Lodge, a family-run farm that rears water buffalo and uses their milk to create the most beautiful cheeses. Inspired, the bikers then cook a cheesy lasagne for the family.
Si and Dave's favourite tipple is gin so the next visit to a gin school goes down a treat. Infused by their learning, the bikers create a gin and key lime pie. Next it's the famous seaside resort of Blackpool and it wouldn't be a trip to Blackpool without eating an ice cream from the Notarianni family. With that box ticked, there is only one left to do before ending their Lancashire tour — Pleasure Beach and Blackpool Tower, stirring some amazing childhood memories of trips there.
Episode 2: The Hairy Bikers Go North (Yorkshire Coast) on Thurs Sept. 30, 8pm BBC2
The Yorkshire Coast leg starts in Scarborough where the bikers meet Jamie whose company is the first one to farm seaweed offshore not only for its gastronomic attraction but also for its many other eco-friendly prospects. This futuristic project needed the royal seal of approval to exist.
With a lot to think for, the bikers hit Scarborough Marker to fill their panier before heading off towards Whitby to settle in their accommodation. In the morning they ride to Aike in search of a family-run vineyard and winery, Laurel Vines. Ian and his wife Ann are passionate about making wines and in just a few years have managed to create some award winning produces. Inspired by their new experience, they ask if they can borrow the family's kitchen to cook some delicious dishes: moules Marinieres, triple cooked chips and their own northern baguette.
Si and Dave then head to the town of Malton, the food capital of Yorkshire. Over the last decade, this beautiful market town has enjoyed a food renaissance…it's secret, award-winning independent artisan producers. The bikers discover the art of making the perfect macaron with Frenchman Florian Poirot, who's now an adopted Yorkshireman.
Next it's time to visit Whitby properly and taste some local delicacy. The bikers meet Barry, who keeps the fire's burning at Whitby's legendary artisan smokehouse. His world class kippers are made by smoking whole herring that have been butterflied and soaked in brine.
Episode 3: The Hairy Bikers Go North (Cumbria) on Thurs Oct. 7, 8pm BBC2
The bikers set out on a trip down memory lane as they travel across Cumbria and up to Barrow in Furness – the working class, industrial town where Dave grew up. They later stop by at the Growing Well farm, a place dedicated not only to growing great vegetables but also to nurturing their volunteers. As the boys lend a hand, they open up about the reality of the mental health issues they have faced. After a great day, Si and Dave cook a mean summer vegetable strudel with an American layered salad. Near Windermere, the bikers then meet Michelin star chef Hrishikesh Desai and discover his very unique style of cooking, blending traditional French gastronomy with Indian spice.
Back on the road, Dave takes Si to Morecambe to taste one of his favourite treats, the Morecambe bay shrimps. They also learn how it's the end of an era as there are only two fishermen left shrimping and both have no one to take it on once they'll stop. For their last meal in Cumbria, Dave invites one of his oldest friends from Barrow for lunch before later cooking some Morecambe bay Spring roll and pad Thai.
Episode 4: The Hairy Bikers Go North (North Yorkshire) on Thurs Oct. 14, 8pm BBC2
The Hairy Bikers ride across North Yorkshire and begin by meeting a former hairdresser who is looking after some unusual looking wooly pigs. The rare Mangalitza pig breed almost died out in the 1990s, but Si and Dave discover what it takes to save these animals. They also handily produce some of the best pork and fat in the world, the perfect ingredients for a Hairy Bikers original recipe.
As a real salute to the fantastic produce, they cook up a Mangalitza Pork Wellington with a sage and white pudding centre, and of course a sumptuous gravy on the side.
While the sun is shining on the North York Moors, Si and Dave ride to a nearby moorland village to meet an award-winning beekeeper. With jars of fresh honey in their panniers, the Bikers head back to base to bake a German Bee Sting Cake with candied lime zest then settle in for an evening by the fire.
Next it's the village of Husthwaite, known for centuries as the Orchard Village of North Yorkshire. They meet Cameron Smith who helped launch a project to replant local apple trees. With all the apples to hand, they make Yorkshire cider.
The bikers later meet a local who has turned foraging into a gastronomic art form. Inspired by their foraging course, they fire up a root vegetable tray bake and a deliciously cheesy tear and share bread.
Episode 5: The Hairy Bikers Go North (West Yorkshire) on Thurs Oct. 21, 8pm BBC2
In Leeds, the bikers visit the stunning Kirkgate market before riding to Skipton where they meet Sam and his family who are making skyr, traditionally an Icelandic dairy product. They learn about this trendy produce before cookin a full English shakshuka and some blueberry muffins. Si and Dave later meet Monalisa who makes authentic Indian Ready Meals. The bikers use her home kit to cook some tasty prawn pakoras and naan bread.
Back on the road, the bikers head off to Thirsk to visit Herbs Unlimited where they meet Alison and her son Philip who look after 100 acres of field crops and an astonishing 10 acres of Polytunnels and greenhouses full of amazing edible herbs. Inspired, the bikers cook their version of a northern favourite: Curried faggots with marsala potato and dhal.
Next Si and Dave ride to Sowerby Bridge where they meet husband and wife, Rigid and Razan, who settled in Yorkshire after escaping their home in war-torn Syria and have now created a successful business making a halloumi-style cheese.
Finally, the bikers visit the only farm in the world that extracts caviar without killing its fish. Yorkshire caviar is run by John, who's dedicated his life to re-introducing the British sturgeon into the wild. After a delicious tasting sequence, the bikers decide to cook their famous curried crab cake, topped with a dollop of caviar.
Episode 6: The Hairy Bikers Go North (Northumberland) on Thurs Oct. 28, 8pm BBC2
The bikers tour of Northumberland, and their first stop is the seaside town of Amble before tasting some of the best seafood fresh from The North Sea. They also visit Turvelaws Farm, which is nestled at the foot of the Cheviot Hills where they grow nine different varieties of potato. Dave chooses their accommodation this week and he has a surprise for Si after managing to get them a flat inside Bamburgh Castle, in their very own turret.
Then it's a ride to Lindisfarne to take a look at the oyster beds in the tidal estuaries. The magnificent oysters, known locally as Lindy's, have been farmed here for centuries. They then head in-land to visit a local farmer known in the area as 'The Lamb Man'. On their last day in Northumberland Si takes Dave to the local Fish 'n Chip Shop, but it's no ordinary chippy. Here they feast their eyes on the incredible catch from one of the Day Boats and Head Chef Richard picks out a special fish which he thinks makes the ultimate Fish and Chip meal.
Episode 7: The Hairy Bikers Go North (The Peak District) on Thurs Nov. 4. 8pm
The biker boys start their journey across The Peak District by visiting the world-famous Chatsworth House, considered the Buckingham Palace of the North and a cornerstone of the National Park. Chatsworth House is also home to a legendary farm shop which is the perfect place for the bikers to do their shopping and get inspired for their first cook, Derbyshire oatcakes. With all the ingredients ready, the bikers later cook a traditional Peak District breakfast made from Derbyshire oatcakes and a Melandra loaf.
Next, the bikers ride to the village of Eyam to meet Stella, a former UN worker who moved to The Peak District when she married a local. She teaches the bikers about Cameroonian spices and cooks them a Mbongo goat, a traditional black coloured stew made with tomato sauce, onions and a unique mix of African spices. Inspired by Stella's cooking, the bikers cook an African patty with a filling made of seasoned meat, potatoes, peas and onion.
Dave and Si then set their sights on making the Bakewell tart's little brother, the Buxton pudding. For their last meal, the bikers treat some park rangers to a spectacular picnic with savoury parmesan custard tart, northern scotch egg and peanut and cherry cookies.
Episode 8: The Hairy Bikers Go North (Tyne & Wear) on Thurs Nov. 11. 8pm
This final episode sees the bikers explore Tyne & Wear county, a region close to Si's heart, as the city of Newcastle Upon Tyne is where he's spent most of his life. Feeling really homely, they cook a roast dinner — a marvellous porchetta with all the trimmings including sage and onions Yorkshire puddings and a spiced apple sauce.
The next day, Si takes Dave to experience the food renaissance that's happening in Newcastle. They visit the Anarchy brewery and its street food festival. From Italy to Mexico and Korea to Hong Kong, they meet talented chefs and cooks that are carrying the torch for their cuisine. Enthused by what they've just eaten, the bikers cook a jack fruit korma curry with pickle onion pakoras.
Right in the centre of Newcastle there is a very special place that both bikers love. House of Tides is more than just another gastro eatery, it's the cradle of northern cuisine and its patron chef nurtures a future generation of chefs.
Just one final thing to do before their series ends and that's to visit to the Angel Of the North, now an iconic landmark greeting visitors to this part of the world.
* There are rumours of The Hairy Bikers Go North at Christmas episode, but nothing is confirmed. We will update as soon as we hear!
Is there a trailer for 'The Hairy Bikers Go North'?
Yes. The BBC have released a 20 second trailer for The Hairy Bikers Go North. Take a look right here.
Get the What to Watch Newsletter
The latest updates, reviews and unmissable series to watch and more!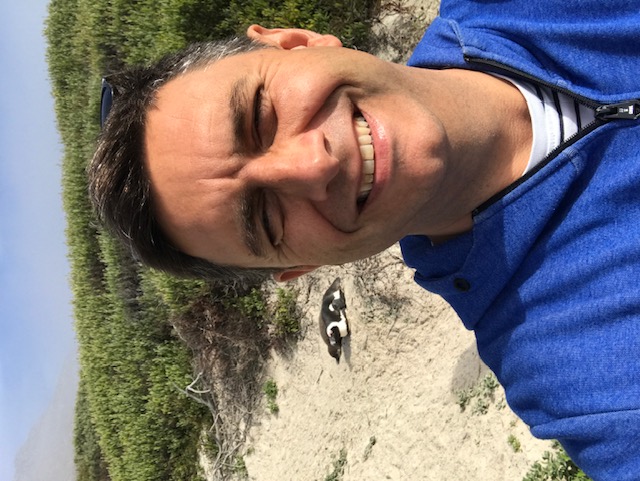 TV Content Director on TV Times, What's On TV and TV & Satellite Week
I'm a huge fan of television so I really have found the perfect job, as I've been writing about TV shows, films and interviewing major television, film and sports stars for over 25 years. I'm currently TV Content Director on What's On TV, TV Times, TV and Satellite Week magazines plus Whattowatch.com. I previously worked on Woman and Woman's Own in the 1990s. Outside of work I swim every morning, support Charlton Athletic football club and get nostalgic about TV shows Cagney & Lacey, I Claudius, Dallas and Tenko. I'm totally on top of everything good coming up too.