Corrie crash victim Sinead's 'in so much pain but can't feel her legs!' says Katie McGlynn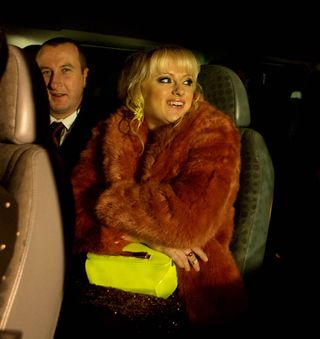 Sinead's life may be devastated when a big night out ends in a crash that leaves her potentially paralysed, reveals Coronation Street star Katie McGlynn…
A top night out for the factory girls ends in tragedy when their minibus crashes. There are many minor injuries, but Sinead's not so lucky. "She's badly injured because she'd undone her seatbelt to retrieve Beth's phone, which slid under a seat after the minibus swerved suddenly," Katie (opens in new tab) reveals to Soaplife. "When it then swerves again more violently and crashes, Sinead is loose in her seat."
She's knocked unconscious and, when she comes to, she has no feeling in her legs…
At what point does Sinead regain consciousness?
"Kirk [Andrew Whyment (opens in new tab)] tries to wake her right after the crash, but nobody wants to move her at first in case she's broken anything. But once a couple of people are free, they help Kirk drag Sinead out. She doesn't come round until she's in hospital and she asks what's going on."
How does Sinead feel?
"She's petrified, but relieved when Chesney [Sam Aston (opens in new tab)] arrives. She wants to know how badly injured she is, but she knows it's serious because she's in so much pain, but can't feel anything in her legs."
What do the doctors say?
"They say she's badly injured her back. She has some tests and the medics tell her she needs an operation. She's so scared and she's really worried she might never walk again. Obviously that's terrifying and she's devastated."
How does Chesney react?
"He's always going to be there for Sinead and she knows that. Sinead's worried about being a burden to him, which makes her even more upset. But Ches is so supportive and she's his only focus. I think this will make them even stronger as a couple."
Will Sinead walk again?
"I don't know yet. She has a long way to go and she'll need a lot of help. It will be extremely hard for her."
Coronation Street (opens in new tab), ITV. Click here (opens in new tab) for dates and times.
Get the latest updates, reviews and unmissable series to watch and more!
Thank you for signing up to Whattowatch. You will receive a verification email shortly.
There was a problem. Please refresh the page and try again.