Corrie's Lucy Fallon reveals evil Nathan's plans to sell Bethany for sex abroad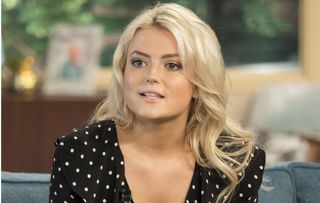 Coronation Street's Lucy Fallon has revealed a dark twist in her character Bethany Platt's storyline. Speaking on This Morning, Lucy revealed Nathan is secretly planning to sell Bethany for sex abroad.
Corrie star Lucy Fallon has revealed her character Bethany Platt is planning to lie to her family and run away with Nathan - who will then try to sell her for sex abroad.
Lucy has been at the centre of the soap's shocking grooming storyline and she has revealed another big twist is on the way.
Lucy appeared on This Morning today to talk about playing Bethany, and she revealed the teen is considering a shock move in a bid to keep Nathan happy.
Nathan has asked her to get a passport so she can run away with him, and he is secretly planning to sell her for sex abroad.
Bethany has no idea about his plan, and has decided to lie to her family and tell them she has split from her fiance so she can focus on getting away.
Lucy said: "She will tell them they have split. She will lie to her family. [Nathan] wants her to get a passport so he can take her away. For her it is really quite exciting, but really he wants to sell her in another country.
"She doesn't want to be treated like a child. She doesn't want to be with her family at all."
The twist comes after viewers hoped the sick abuse would come to an end when Nathan was arrested in Friday night's episode.
Sarah's brother David informed her that Nathan is an abuser, and the terrified mum rushed off to rescue Bethany from a horrific gang rape.
Portrayed by Chris Harper, Nathan was dragged away by three policemen as Bethany looked on in distress.
Lucy has previously warned that Bethany's storyline is about to get a lot darker. Speaking to the Manchester Evening News in May, she said: "The storyline has to end at some point, it can't go on forever, but I can say it goes darker before it gets better, and it goes darker and stays darker.
"When the storyline first started, some people were saying 'it shouldn't be on at this time, it's a family show', but we responded that if this was happening to your niece or nephew or son or daughter you wouldn't feel that way, you would want there to be awareness."
Get the What to Watch Newsletter
The latest updates, reviews and unmissable series to watch and more!