EastEnders reveal: Phil Mitchell diagnosed with killer liver disease… Can Grant save him?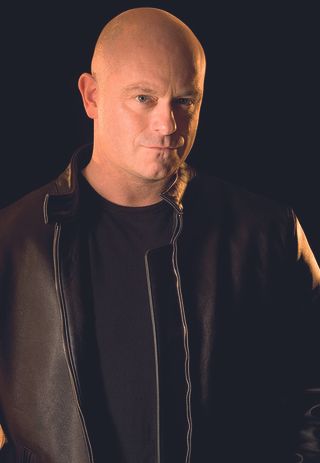 (Image credit: BBC)
EastEnders have revealed that alcoholic Phil Mitchell (Steve McFadden (opens in new tab)) will be diagnosed with cirrhosis of the liver in the coming weeks.
It's an illness caused by continuous, long-term liver damage - and Phil's drinking will certainly have caused that.
The damage can't be reversed and can lead to liver failure which, in turn, can be fatal. Phil could die.
If his illness reaches that stage the only treatment that can save him is a liver transplant… And that's where we think his brother Grant (Ross Kemp (opens in new tab)) could come in.
Could Grant return to save Phil's life?
(A living donor can be used in a liver transplant because the liver can regenerate itself - both the transplanted section from the donor and the donor's remaining liver are able to regrow into a normal-sized liver.)
Grant has always been the better Mitchell man and it would be totally in character for him to return to give Phil part of his liver and save his life.
Of course, there's always son Ben (Harry Reid (opens in new tab)), too - he could prove to be a match.
Phil might need a liver transplant - and son Ben could be a match
But for anyone else to be able to help Phil, he has to help himself. He has to stop drinking - and that's much easier said than done for an alcoholic.
To get this story right, EastEnders are working closely with the British Liver Trust and other experts in the field.
"Unfortunately, Phil's alcohol-related health problems are not unique or that unusual," says Andrew Langford, Chief Executive of British Liver Trust.
"Currently in the UK we have an epidemic of liver disease and the main cause of death from liver disease is alcohol related. It is the third leading cause of premature death in the UK – but is misunderstood and rarely considered in the way of other serious health conditions so it's really important that EastEnders have chosen to tackle this serious problem.
"It's fantastic that EastEnders have decided to highlight how people can quite literally drink themselves to death. It is important, however, for everyone to understand that drinking too much like Phil can easily lead to alcohol dependence or addiction and severe, if not fatal, liver damage.
"We all need to have a much better awareness of the damage alcohol is causing and consequently have a much more compassionate understanding of how and why Phil is causing himself so much harm and the devastating affect this is having on his wife, son and others.
"It is creditworthy that the EastEnders' team have ensured that this is being portrayed as realistically as possible."
EastEnders (opens in new tab) continues on BBC1, Monday, December 21, 8.00pm.
Get the latest updates, reviews and unmissable series to watch and more!
Thank you for signing up to Whattowatch. You will receive a verification email shortly.
There was a problem. Please refresh the page and try again.