A villager is arrested on suspicion of kidnapping Tom!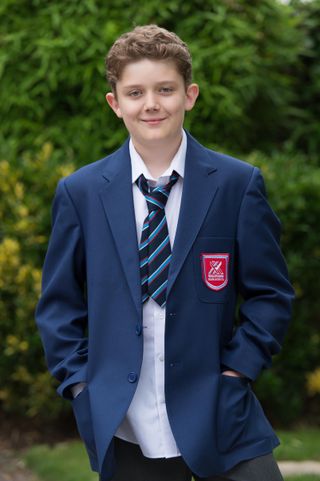 Darren drags Robbie into the police station. The Osbornes are horrified when Sam tells them they're now holding Jack on suspicion of kidnapping Tom. Jack is on the back foot when Sam tells him they found a t-shirt in his car with Tom's blood on it and asks if he killed the teen. Elsewhere, Sienna tells Tom what's happened and they manage to free Jack when Tom calls the station.
Ruby is mortified when Peri shows her a video of Ziggy stuck on the window ledge. She confronts her boyfriend, but he spins her a line and she believes him, for now. However, when she finds Frankie's red thong under her bed, she knows what's been going on. The teen orders Frankie to tell Jack.
Despite Browning being dead, Grace Black still wants to hang around until she knows the full story. She tells Trevor and her dad she's found a new drugs supplier and they need Tony to get ready for a big job. It's the day Trevor's dad died and when Fraser forgets, drunken Trevor confides in Tony. He tells Tony about the 'big job' and when Tony informs Sam, she promises that it won't be long until Trevor is out of their lives.
Also, Robbie attempts to fix things between Holly and Jason.
Get the latest updates, reviews and unmissable series to watch and more!
Thank you for signing up to Whattowatch. You will receive a verification email shortly.
There was a problem. Please refresh the page and try again.