Amber tells Paige she's pregnant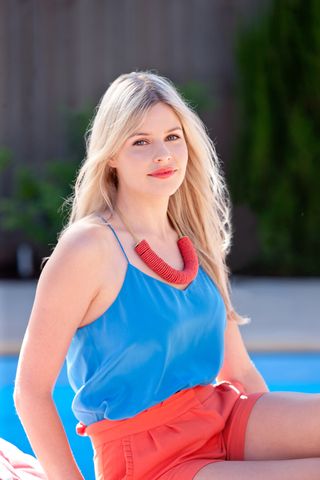 Amber tells Paige that Josh might be the father of her baby. When Josh comes around to talk to Amber, Paige tells him to keep his distance. When Amber returns from another conversation of lies with Daniel, Paige advises her to wait a few more weeks, until she can do a paternity test.
Bailey's hitting the bottle again and he and Jayden start throwing eggs at the History Wall. But when Jayden talks about his dad, Bailey snaps. Thrown by the intensity of Bailey's outburst, Jayden takes off. Susan, who's out power-walking, witnesses this exchange and is left shocked when Bailey stares at her in defiance rather than hiding from what he's done.
Nate and Kyle dump Lou from their bike group, leading him to have sudden onset chest pain. Fearing the worst, Karl unzips Lou's lycra top and reveals that Lou is wearing a girdle! Lou clearly enjoys the social part of bike club, so Karl tells him to just join them at the cafes at the end of their ride. Later, Karl and Susan battle it out over whose form of exercise burns more calories. The gauntlet is thrown: walking vs cycling.
Get the latest updates, reviews and unmissable series to watch and more!
Thank you for signing up to Whattowatch. You will receive a verification email shortly.
There was a problem. Please refresh the page and try again.