Things are awkward between Ash and Tori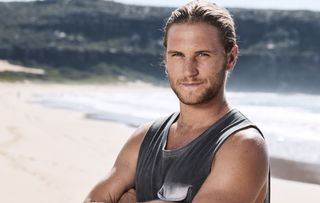 Will Ash and Tori go on another date?
Ash and Tori bump into each other at the beach and things are extremely weird. Ash explains to VJ that their date ended awkwardly and Tori tells Leah the same thing. After speaking to their friends, Ash and Tori meet up and agree to sleep with each other when the time is right. They spend the day with Luc, until Tori is called away by a work emergency. Later, Ash and Tori meet up again and decide the time is right to sleep together, yet their romantic evening is ruined when Ash gets a phone call…
Meanwhile, Irene is both furious and disappointed when she finds out Olivia has spent her trust fund money. In fact, Hunter also feels hurt, as both he and Irene feels betrayed that Olivia lied about waiting for the bank's approval over her business loan. Can she win their trust back? And will Olivia find an investor for her business?
Also, Mason is desperate to get Beth a heart transplant in time. He goes to drastic lengths and, in the process, puts his medical career in serious jeopardy...
Get the What to Watch Newsletter
The latest updates, reviews and unmissable series to watch and more!
Tobi Oredein is an award-winning women's lifestyle journalist, media entrepreneur and international public speaker based in London, who focuses on race, feminism, beauty politics & popular culture. Tobi has been commissioned by Buzzfeed, British Glamour, Grazia, Elle UK, Fader, The Debrief, The Independent, The Pool, Stylist, Vice and others. She has also interviewed public figures such as Ryan Coogler, Ava Duvernay and Sir Trevor McDonald.