Can Elly comfort a broken Xanthe?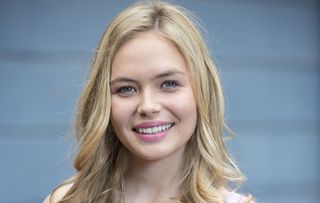 Has Xanthe decided to give up on her education?
Xanthe flees school after her breakdown and Elly goes after her. She admits that she is confused by her feelings for Finn. She hates him but she misses him desperately. Can Elly comfort Xanthe and gives her the support she needs? She returns home and makes a big announcement that breaks Sheila's heart...
Karl is annoyed when Susan skips a specialist appointment in order to cover classes while Elly tends to Xanthe. Karl urges Susan to start looking after herself, but she refuses to listen. However, Susan has a serious health scare – is she pushing herself too far?
Toadie is ecstatic when Sonya invites him over to have a look at the newly decorated house. Toadie is even more chuffed when he sees that the colour scheme Sonya has gone with was his preference. The pair seem to be getting on like a house on fire and both Willow and Toadie have high hopes of a reconciliation at some point. However, Willow makes a comment that upsets Sonya. What exactly did she say?
Tobi Oredein is an award-winning women's lifestyle journalist, media entrepreneur and international public speaker based in London, who focuses on race, feminism, beauty politics & popular culture. Tobi has been commissioned by Buzzfeed, British Glamour, Grazia, Elle UK, Fader, The Debrief, The Independent, The Pool, Stylist, Vice and others. She has also interviewed public figures such as Ryan Coogler, Ava Duvernay and Sir Trevor McDonald.
Get the latest updates, reviews and unmissable series to watch and more!
Thank you for signing up to Whattowatch. You will receive a verification email shortly.
There was a problem. Please refresh the page and try again.