Has Josh lost Amber for good?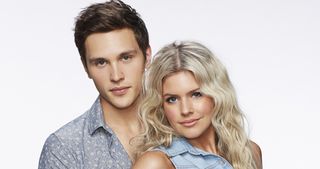 Amber reels after discovering Josh has been posing as Phoebe. Equally horrified, Imogen confronts Josh, who insists he was only trying to support Amber. Imogen feels terrible, realising she has been absent from Amber's life lately and asks if they can get their friendship back on track. Josh also tries to apologise to Amber, but she's having none of it – he can be a part of her pregnancy, but that is all.
Russell admits to Sheila that he needs a job if he's going to stick around. Sheila suggests he buy the Garage, even offering to help him finance it. When Naomi and Kyle find out, alarm bells go off as they assume Sheila's going to ruin her retirement plan. But Sheila admits the truth – the money she's planning to invest is dirty money, given to her by Gary before he went to prison.
Russell tries to assure Tyler things will be different between them this time and earnestly asks what he needs to do to prove to his son that he's changed. But Tyler admits he doesn't know and their father/son relationship is still on rocky ground…
Get the latest updates, reviews and unmissable series to watch and more!
Thank you for signing up to Whattowatch. You will receive a verification email shortly.
There was a problem. Please refresh the page and try again.