Maggie receives some bad news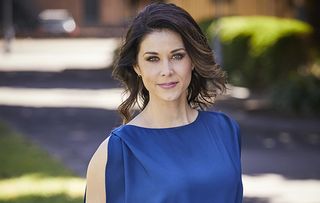 (Image credit: JEREMY GREIVE)
But will Maggie tell her family?
Coco is worried about Maggie as she has been at the hospital for hours. She tells Ziggy about her concern, so Ziggy and Brody come home and prepare a family lunch. Meanwhile, Maggie is knocked for six, after learning she could have cancer. Ben comforts her, but Maggie decides they must keep things a secret from the girls, until the full test results come back. Will Ben be able to keep the truth from his daughters?
Alf is busy putting plans in place for Kat's funeral and Roo is getting ready for her first term as a teacher at Summer Bay High. With Ryder doing nothing with his life, Roo tells him that he is going back to school. Ryder starts to despair at the thought of returning to education and starts job hunting. After searching, Ryder finally gets an interview. The role? A children's party clown.
Leah goes to the hospital to visit Maggie, but she is having tests done. So Leah spots a young woman in a coma and decides to sit by her bedside. Tori explains that they haven't been able to get hold of her family and that her name is Jasmine. Tori also explains that she will be brought out of her coma, so Leah decides to stay, but when Jasmine wakes up, she's startled and pulls out her breathing tube. Who is this agitated and mysterious woman?
Get the What to Watch Newsletter
The latest updates, reviews and unmissable series to watch and more!
Tobi Oredein is an award-winning women's lifestyle journalist, media entrepreneur and international public speaker based in London, who focuses on race, feminism, beauty politics & popular culture. Tobi has been commissioned by Buzzfeed, British Glamour, Grazia, Elle UK, Fader, The Debrief, The Independent, The Pool, Stylist, Vice and others. She has also interviewed public figures such as Ryan Coogler, Ava Duvernay and Sir Trevor McDonald.