Marilyn is rushed to hospital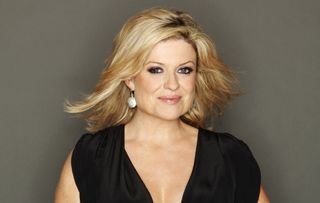 How badly has Marilyn been burned in the bushfire?
Now that Marilyn has been found, she's rushed to A&E. Nate reveals Marilyn's injuries are extremely serious, as she has suffered serious burns in the fire, leaving John devastated. The next morning, Marilyn wakes up and John assures her that her burns aren't that bad. Is he telling the truth?
At the Beach House, Darcy is happy to see that Bianca and Heath are finally getting along. However, the happy family scenario doesn't last long when Darcy finds Heath and Bianca squabbling. What are they arguing about this time?
Also, Phoebe is shocked to hear that Justin has been stabbed. She rushes to the hospital, but will Justin want to see her?
Tobi Oredein is an award-winning women's lifestyle journalist, media entrepreneur and international public speaker based in London, who focuses on race, feminism, beauty politics & popular culture. Tobi has been commissioned by Buzzfeed, British Glamour, Grazia, Elle UK, Fader, The Debrief, The Independent, The Pool, Stylist, Vice and others. She has also interviewed public figures such as Ryan Coogler, Ava Duvernay and Sir Trevor McDonald.
Thank you for signing up to Whattowatch. You will receive a verification email shortly.
There was a problem. Please refresh the page and try again.