EastEnders spoilers for 2023: heartache, betrayal and two shock arrivals are heading for Walford
EastEnders is full of heartbreak in 2023 — and some surprises, too!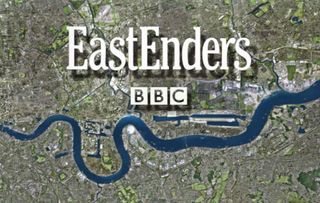 (Image credit: BBC)
EastEnders has been full of drama and heartache recently.
Most of us look forward to a peaceful new year, but for the residents of Albert Square, it seems a quiet start to 2023 isn't happening!
With Walford still reeling from the events of Christmas and the tragic ending to Mick and Janine's romance, not to mention the fallout from the dramatic New Year's Eve party at the Slaters' house, 2023 begins with a bang!
Here's our round-up of what to expect in EastEnders in 2023.
What happens in EastEnders in 2023? Here are four shocking spoilers coming to Walford...
Linda all alone?
No one is more devastated by Mick Carter's disappearance than his ex-wife Linda.
Poor Linda is totally broken after the dramatic Christmas confrontation and can't see a future for herself without Mick by her side.
But Linda's got Ollie and little Annie to think about now. Can she manage to pull herself out of her grief and find the strength to carry on? Or will she go back to old habits and look for comfort at the bottom of a bottle?
Confronting the past
Zack Hudson's come to terms with becoming a dad now and he and Whitney Dean are growing closer as they look forward to their baby's arrival.
But their new closeness is tested when a face from the past arrives and drops an enormous bombshell!
Zack's trying his best to put his own childhood behind him and focus on the future, but a shocking discovery could ruin everything.
Marriage problems?
Amy Mitchell's self-harming is taking its toll on her whole blended family, and most of all on her dad Jack Branning's marriage to Denise Fox.
Jack and Denise have clashed over how best to handle Amy's problems and give her the support she needs and as 2023 begins, things aren't getting any easier.
With both Jack and Denise struggling, they look for a shoulder to cry on. Could one of them stray this new year? With spoilers revealing Denise Fox is about to get flirty with Ravi Gulati, could she be the one to stray?
Lola's tragic search for answers
Jay Brown and Lola Pearce are coming to terms with the awful truth that time is running out for the young mum.
Lola's busy trying to fill her remaining days with as much joy as she can and find answers to the questions she's never managed to ask before now.
So when she finds an old photograph it sends her off on a quest to find out about the past.
We know Patsy Kensit has been cast as Lola's estranged mum — could the photograph be the reason she comes to the Square?
EastEnders airs on Monday, Tuesday, Wednesday and Thursday at 7.30pm on BBC One. See our TV Guide for full listings. You can also catch up on BBC iPlayer.
Get the latest updates, reviews and unmissable series to watch and more!
Kerry is a writer, author and editor with a lifelong love of the soaps, a passion for TV drama of all kinds, and an obsessive devotion to Strictly Come Dancing.
She was features editor of All About Soap magazine for more than a decade, covering every bit of excitement from all the UK soaps and the Aussies and still writes about all the juiciest gossip from the Street, the Square and the Dales whenever she can.
Kerry's also an author of historical fiction, and her two jobs collided when she got the chance to write two novels based on Emmerdale, and the Sugden, Tate and Dingle families, during WW2.
Thank you for signing up to Whattowatch. You will receive a verification email shortly.
There was a problem. Please refresh the page and try again.