Betrayal in Home and Away leads to someone planning the ULTIMATE revenge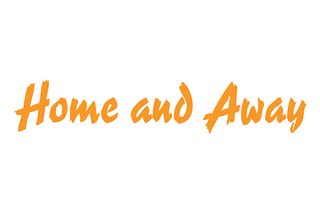 After a day on his dad's boat, Dean Thompson only has one thing on his mind in today's Home and Away... and that's revenge!
Today's Home and Away sees Dean Thompson finally agree to spend time with his estranged dad... but it soon becomes clear Rick Booth is just using him for his own political gain. But how will Dean get revenge on his dad?
Dean has always said that best friends Willow Harris and Colby Thorne are his family. With his mum in hospital and his dad leaving the pair of them before Dean was even born, he's never had the family around him he deserves. Until now.
Recently Dean was shocked when his sister Mackenzie Booth turn up in Summer Bay, but instead of popping over to ask her new-found brother for a beer, she bought Salt and moved to Summer Bay just to get to know him better.
But while Dean was understandably wary of his sister at first, the pair are starting to get along, slowly but surely. However when Rick arrived last week to see them both, it soon became clean Dean was just a pawn in their games.
Despite knowing his dad is a smooth-talking politician, Dean couldn't help but want to get to know him better, and today's Home and Away sees him agreeing to go and spend the day on Rick's posh boat.
But the glitz and glamour of Rick's life doesn't impress Dean, he just wants to get to know the dad he's been missing all his life.
However, just as it seems that things are going well between the reunited father and son duo, Rick takes Ziggy Astoni to one side and tries to manipulate her into helping him get Dean on his side for his own personal gain.
Realising that Rick is the sleaze that Mackenzie warned Dean he was, Ziggy texts her dad and asks him to call her.
MORE: Family bust up heading for Home and Away as THIS baby bombshell is revealed
When he does ring, Ben is bemused when she makes out that he's asking Dean to come into work and their day comes to an abrupt halt as they head back to Summer Bay.
Dean is confused by the whole thing and can see Ziggy is lying about Ben needing him back at the surf shop... and she soon reveals what Rick said to her on the boat.
Realising that his dad is using him, Dean meets Mackenzie and tells her that whatever her plans are for revenge on Rick, he is on side.
But just how far will the siblings go to get revenge on the father who ditched them both when they needed him the most?
Watch Home and Away every weekday at 1.15pm and 6pm on Channel 5
Get the latest updates, reviews and unmissable series to watch and more!
Thank you for signing up to Whattowatch. You will receive a verification email shortly.
There was a problem. Please refresh the page and try again.