DEVASTATION in Neighbours as a sickening twist tears THIS Ramsay Street couple apart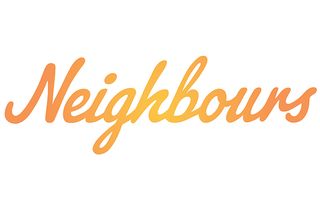 (Image credit: Kris Dollman)
Scarlett Brady's vendetta against Yashvi Rebecchi and Ned Willis takes a sinister turn today...
There's trouble heading for Ramsay Street couple Yashvi and Ned in today's Neighbours when Scarlett ups her game against them with shocking consequences.
Soap fans will know that Scarlett has been fixated on Ned ever since their chance encounter in a Sydney airport.
But since then her infatuation with the Lassiters worker has turned into something far more dangerous as she goes to extreme lengths to get her claws into him.
Determined to get Ned's girlfriend Yashvi out of the picture, Scarlett has worked her way between the formerly loved-up pair, playing on the tiniest cracks in their romance to split them up.
Last week she managed to convinced Ned to think taking a break from this romance with Yashvi was a good idea after her behaviour following Bea's accident that the Waterhole.
The singer found herself electrocuted by her mic wire, leaving her in serious danger... an accident orchestrated to perfection by manipulative Scarlett.
But today's Neighbours (5.30pm, see our TV Guide for full listings) sees Ned pining for Yashvi, making Scarlett realise she needs to up her game if she wants to split them up for good and make Ned all hers.
Determined to get him alone that evening, Scarlett plays on the fact Amy thinks she has a crush on Kyle and apologises for making things so awkward for the pair, before offering them a free night at Lassiters to make up for it.
MORE: Shock DEATH leads to DOUBLE exit in next week's Emmerdale
With Kyle and Amy out of the house, David working a night shift at the hospital, and Aaron away in Adelaide, Scarlet's plan seems to be falling into place.
She then races over to the Willis house with a drama for Ned, claiming that she is being terrorised by her 'dangerous' ex and that he is on his way to Erinsborough to find her.
Ned falls perfectly into Scarlett's trap when he offers to stay at number 32 and the pair have an evening swim to take their minds off their troubled love lives.
However, when Ned later falls asleep on the sofa in his swimming shorts, Scarlett uses it to her advantage.
As Yashvi texts Ned to say she is coming over to try and fix their relationship, Scarlett reads the message while he is sleeping.
Grabbing a blanket and stripping down to her own swimwear, she snuggles in next to an oblivious Ned, putting his arm around her for good measure, and pretends to also be asleep.
When Yashvi walks in and finds them both semi naked on the sofa together she is devastated, fleeing before either of them can wake up.
But little does she know Ned is entirely innocent and Scarlett has manipulated the whole thing.
Is this the end of Yashvi and Ned for good?
Neighbours airs weekdays at 1.45pm and 5.30pm on Channel 5
Get the latest updates, reviews and unmissable series to watch and more!
Thank you for signing up to Whattowatch. You will receive a verification email shortly.
There was a problem. Please refresh the page and try again.