A forbidden KISS spells DANGER for THIS unsuspecting Neighbours favourite today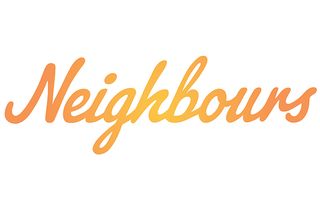 (Image credit: Kris Dollman)
Today's Neighbours sees Ned Willis share an unexpected kiss with Scarlett Brady...
Scarlett Brady's plan to seduce Neighbours' Ned Willis into falling in love with her is gathering pace at an alarming speed, and today sees things between the pair take another shock turn when they share a forbidden kiss.
Scarlett has had her sights set on Ned since she the moment she met him in a Sydney airport.
And since arriving in Ramsay Street she has already electrocuted Bea, driven a wedge between Ned and Yashvi and made everyone believe her dangerous ex Rex is after her.
But after yesterday's Neighbours saw Rex supposedly put a brick through the window of number 32, Scarlett plays the damsel in distress act to perfection, and Ned falls for it hook, line and sinker.
Today's Neighbours (5.30pm, see our TV guide for full listings) sees Ned invite Scarlett over to the Willis house to stay the night, determined to keep her safe from her former fiancé.
Little does he know, Scarlett has actually made the whole story about her dangerous ex up to seduce him and paid someone to throw the brick through the window.
But while Ned might be totally oblivious to the fact he is being played for a fool, Bea is sure that something doesn't add up with the newcomer and she offers to hang out with Scarlett today when Ned has to go to work.
As soon as a reluctant Scarlett arrives at the Kennedy's house Bea bombards her with questions about her ex and where she lived before coming to Erinsborough.
MORE: Is DIVORCE on the cards for THIS beloved Home and Away couple?
Scarlett does her best to dodge the questions, but when Bea asks about her family, Scarlett admits that her whole family died in a car crash when she was younger and she has been feeling alone ever since.
While Bea is sorry about the trauma that Scarlett has been through, she secretly realises that Scarlett's fixation on Ned all makes sense now and she is using him to fill the void the loss of her family left in her life.
But while Bea is getting closer to the truth, Ned is back at number 32 with Scarlett, and as the pair chat they get closer and eventually share a kiss.
Ned is reluctant at first, clearly not over Yashvi yet, but he soon reciprocates the kiss and Scarlett's plan perfectly falls into place.
But just how much danger is Ned putting himself in?
Neighbours airs weekdays at 1.45pm and 5.30pm on Channel 5
Get the latest updates, reviews and unmissable series to watch and more!
Thank you for signing up to Whattowatch. You will receive a verification email shortly.
There was a problem. Please refresh the page and try again.