Heartache as Neighbours legend is BETRAYED by their own family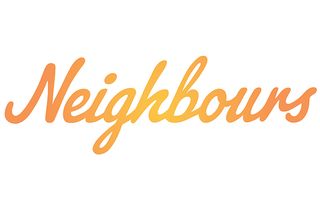 (Image credit: Kris Dollman)
There's trouble heading for Neighbours today as Ramsay Street's Toadie Rebecchi finds himself at war with his own family...
There is a feud heading for the Rebecchi family in today's Neighbours as Shane and Dipi continue to investigate Andrea Somers' claims that Dee Bliss is still alive, despite Toadie warning them to drop it.
The drama with Andrea was reignited after Sonya went to visit her in a psychiatric hospital shortly before she died and, while she was there, Andrea dropped the bombshell that she thought Dee could still be alive after someone had confused her for another woman in a market.
But with her cancer advancing by the day, Sonya didn't want to burden her husband with more drama and confided in his brother, Shane, instead.
However, since Sonya's death, Shane and Dipi have struggled with what to do about the information she gave them, and last week Shane went to visit Andrea and ended up inadvertently bringing her back to Erinsborough.
Toadie was fuming to see the woman who threatened to destroy his family back in town, and even when Andrea told him about her theory that Dee could still be alive, he didn't want to know.
But Shane and Dipi can't let the possibility that Toadie's first wife is still out there lie, and they continue to dig up information from Andrea.
When Andrea can't remember the name of the man who mistook her for a woman called Karen in the markets, they ask Karl if he could hypnotise Andrea in the hope it will help her remember more details.
But while they manage to get the name 'Ian' from Andrea while she is under hypnosis, things take a dark turn when she starts remembering something from another time in her life and she begins to talk in a child-like voice and becomes terrified.
While Karl is only trying to help, Toadie is fuming that not only his family have failed to follow his wishes and get rid of Andrea, but now one of his closest friends is getting involved too.
Will Toadie forgive his family and realise they're only trying to help?
And what did Andrea remember from her past that left her so terrified?
Neighbours airs weekdays at 1.45pm and 5.30pm on Channel 5
Get the latest updates, reviews and unmissable series to watch and more!
Thank you for signing up to Whattowatch. You will receive a verification email shortly.
There was a problem. Please refresh the page and try again.