Heartache in Home and Away as THIS Summer Bay resident is given DEVASTATING news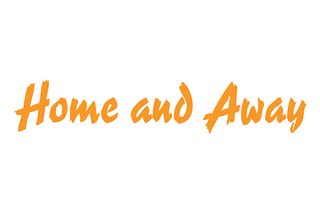 Today's Home and Away sees Jasmine Delaney's life turned upside down...
There's shock heading for Home and Away's Jasmine Delaney today when her trip to meet Robbo's parents doesn't quite go as planned...
Bride-to-be Jasmine has been looking forward to meeting her future husband's family for months and as they wrote out their wedding invitations last week, she delivered Robbo with the ultimatum that she wanted to meet his parents before the big day.
But if today's episode of Home and Away is anything to go by, that might soon turn out to be a decision she regrets when the visit doesn't get off to a very good start.
On the way to the Shaw family farm where Robbo grew up, Jasmine is a bundle of nerves, asking Robbo if he thinks his parents will like her.
But despite the fact he is quick to reassure his future wife that she hasn't got anything to worry about, it turns out he'll soon be eating his words.
The pair arrive at the farm and, while Robbo's mum and dad, Wendy and Ian, are thrilled to see their son, Jasmine receives an awkward welcome and she is left feeling more nervous than ever.
While the foursome sit down for a cuppa and a catch up, Robbo's parents seem to be slowly thawing until Ian pipes up and asks Robbo how he managed to get tricked into having a baby with a woman he isn't even marrying.
Soon the catch up comes to an abrupt end when Robbo's dad storms off, but that's not the end to the drama by a long way.
MORE: HORROR hits Ramsay Street as THIS huge secret is revealed in today's Neighbours
As Robbo and his father head off to do some jobs on the farm together, Jasmine tries to make small talk with Wendy, and couldn't be more polite as she offers to also help around the farm.
But as soon as Robbo's back is turned, Wendy turns nasty, telling a stunned Jasmine that she and Ian will never approve of her or the fact that she is about to marry their son.
Poor Jasmine is set to be left heartbroken as Wendy reveals the real reason behind her disapproval later this week. Will Jasmine and Robbo be able to prove to Wendy and Ian that they're a good match before they tie the knot?
Watch Home and Away every weekday at 1.15pm and 6pm on Channel 5
Get the latest updates, reviews and unmissable series to watch and more!
Thank you for signing up to Whattowatch. You will receive a verification email shortly.
There was a problem. Please refresh the page and try again.