Secrets and lies set to turn THIS Neighbours favourite's world upside down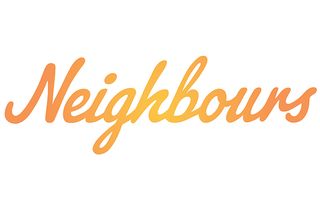 (Image credit: Kris Dollman)
Is Neighbours' Toadie Rebecchi about to have his world destroyed by Andrea Somers once again?
Today's Neighbours will see a huge secret revealed about evil schemer Andrea Somers, and if it is unearthed it will turn Toadie's life upside down once again.
When Shane Rebecchi inadvertently brought Andrea back to Erinsborough, Toadie was fuming that his brother would be in touch with the woman who tried to destroy his family.
Toadie was adamant that Andrea is bad news, and today's trip to Ramsay Street proves that Toadie is right to be wary, because, just like he thought, Andrea is playing games with the Rebecchi's once again.
Until now Andrea has maintained that she is a changed woman since getting out of psychiatric hospital, and has told everyone she is trying to rebuild her life and be a good person.
But of course, a leopard never changes its spots, and while Andrea is pretending that she is trying to recover her memories to help Toadie, it becomes clear today that she has a hidden agenda.
Shane got in touch with Andrea in the hope she could shed some light on the time she was wrongly recognised by a mystery man called Ian in some markets.
He approached her thinking she was a woman called Karen, and Shane has become convinced this is proof that Toadie's first wife Dee Bliss could still be alive.
But despite Shane believing there could be an element of truth in what Andrea has been saying, Toadie has rubbished the claims and just wants the mother of his child as far away from Ramsay Street as she can get.
But after Toadie has a chat with Susan Kennedy today, he reluctantly gives in and lets Andrea see their son Hugo, but only in exchange for Andrea giving the police all the information on her mum, Heather, that she can.
Neighbours fans will know that the police are still searching for Heather so that they can press charges for trying to kill Sonya earlier this year... and while Andrea tells them her mother is in Perth, it soon transpires that she is lying. Big surprise!
Having given Toadie and the police a false lead, Andrea is then seen talking to her mum on the phone, telling her that her plan to get closer to Toadie and win his trust again is working.
But where is Heather? And are the mother and daughter duo working together, or is this another one of Andrea's games?
Neighbours airs weekdays at 1.45pm and 5.30pm on Channel 5
Get the latest updates, reviews and unmissable series to watch and more!
Thank you for signing up to Whattowatch. You will receive a verification email shortly.
There was a problem. Please refresh the page and try again.