Shock in Ramsay Street as THIS Neighbours favourite unearths a HUGE secret today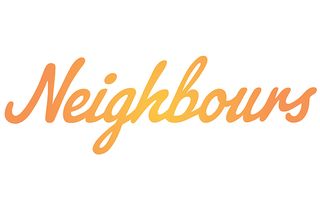 (Image credit: Kris Dollman)
There's drama in today's Neighbours when Chloe Brennan discovers a big secret about Ebony Buttrose, but will she tell Pierce Greayson what she has found?
Today's Neighbours sees Chloe Brennan turn detective as she continues to try and work out what Ebony is hiding from her fiancé, Pierce... and it's not long before the truth is revealed.
Chloe and Ebony have been clashing ever since Pierce intoduced Ebony to ex Chloe as his future wife... but while Chloe denies having any feelings for her former lover, she definitely doesn't like Ebony and has been determined to prove that she is just using Pierce for his cash.
As Ebony sets up her perfume empire at Lassiters, reluctant Chloe has been roped in to being her concierge and is hating every moment of being at Ebony's beck and call.
But it turns out that working closely with her love rival will work in her favour when she tries to unearth Ebony's secrets today.
After discovering that the perfume bottles that Ebony has ordered are plain old glass instead of the crystal that Pierce thought he was funding, she is more suspicious than ever.
And when she overhears Ebony on the phone to a mystery person telling them that she loves them and will send over some cash in the next few days, Chloe is convinced that Ebony is leading a double life and cheating on Pierce.
However, when Chloe confronts the future Mrs Greyson, she claims the cash is going to her sister, and not a secret lover.
But of course Chloe doesn't believe a word and despite brother Mark warning her to steer clear of the messy situation, she decides to do some digging in Ebony's office while she is out.
More: Aussie stars Stefan Dennis and Rebekah Elmaloglou talk SURPRISE marriage proposal!
As Chloe finds Ebony's personal bank statements and discovers there is a regular payment to a mystery person, she knows she has got Ebony right where she wants her.
But just as Chloe is putting the statement back where she found it, Ebony walks in and catches her red-handed... but who is Ebony paying off?
Is she in trouble? or is there a much more innocent explanation?
Neighbours airs weekdays at 1.45pm and 5.30pm on Channel 5
Get the latest updates, reviews and unmissable series to watch and more!
Thank you for signing up to Whattowatch. You will receive a verification email shortly.
There was a problem. Please refresh the page and try again.