Shock KISS in Neighbours changes everything for THIS unexpected couple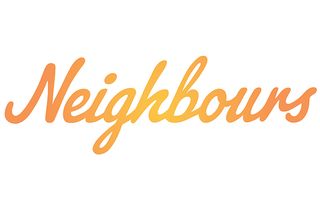 (Image credit: Kris Dollman)
Today's Neighbours sees a surprise kiss between Elly Conway and Shaun Watkins...
There's romance in the Ramsay Street air today as Neighbours mum-to-be Elly Conway shares a surprise kiss with Shaun Watkins.
Elly and Shaun got off to a very rocky start when their one night stand ended up with Elly falling pregnant... only for it to then later be revealed that Shaun was in fact the brother of Finn Kelly, Elly's  dangerous former boyfriend.
However, with Elly now divorced from her ex Mark Brennan and with Finn now a reformed character, Elly and Shaun's complicated relationship is in the past and they're excited about bringing their baby into the world together.
Today's Neighbours, (5.30pm, see our TV Guide for full listings) sees Elly and Shaun bonding as they try and think of a name for their unborn child.
As the pair chat, it is clear there is a spark between them, especially when Shaun realises Elly has something stuck in her hair and he gallantly offers to get it out.
However their 'moment' is ruined when Mark walks in at the wrong time, catching the pair staring into one another eyes, turning things seriously awkward.
But the connection between her and Shaun isn't lost on Elly and she confesses to Aaron and David that she could potentially see a future with Shaun, and not just because she is carrying his baby.
With Shaun currently living in Switzerland, he has made the decision to relocate to Erinsborough permanently so that he can be close by when the baby arrives... and Elly couldn't be happier.
When she later gets home and catches Shaun listening to a pregnancy podcast, he confesses he wants to be as well-informed as he can be about what will happen when the baby arrives - and to make him even more perfect he's even making orange cake because Elly's been craving oranges.
MORE: New Emmerdale trailer reveals life or death drama for five main characters 
The fact he is working so hard to care for her and the baby is all the confirmation Elly needs that she wants to be with Shaun and she plants a surprise kiss on Shaun.
But while he is shocked at first, the feeling is clearly mutual because Shaun's soon going in for round two.
So with things hotting up between Elly and Shaun, is this the happy ending that Elly has always wanted?
Or are things about to come crumbling down around her?
Neighbours airs weekdays at 1.45pm and 5.30pm on Channel 5
Get the latest updates, reviews and unmissable series to watch and more!
Thank you for signing up to Whattowatch. You will receive a verification email shortly.
There was a problem. Please refresh the page and try again.