The Masked Singer UK fans feel sorry for "poor Ghost"
The Masked Singer UK viewers think the cost-of-living-crisis has hit the show!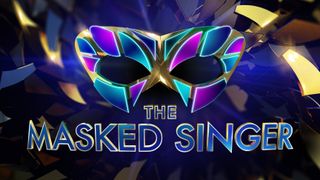 (Image credit: ITV)
The Masked Singer UK viewers think the cost-of-living crisis has hit the show, meaning "poor Ghost" got the "worst costume"!
The show is famous for its elaborate, intricate costumes, which hide the celebrity contestants' identities.
And the first episode of the new series - which kicked off in style this evening - has been no different.
The competitors in this evening's episode included Knitting, Phoenix, Cat and Mouse, and Jellyfish.
All the costumes were just as impressive as usual.
Except for one.
Ghost.
Ghost took to the stage to sing Save The Last Dance For Me by The Drifters.
But his costume was, well, lacking.
Instead of the elaborate outfits worn by his rivals, poor Ghost was clad in a sheet with wellies on his feet.
And the fans thought it was very unfair!
Some fans wondered if the celebrity in the costume was a last-minute addition to the show, and that's why they were short-changed.
Others thought it could be down to budget concerns.
And more harsh critics suggested the costume team decided not to spend too much on Ghost's appearance because he wouldn't be staying in the show for long!
Ouch!
The fans were right - Ghost was the first contestant to be sent home.
And when his costume was removed, he amused fans by revealing he had another costume beneath - a skeleton!
But eventually his mask was taken off to reveal his identity as football commentator and Cash in the Attic presenter Chris Kamara!
The Masked Singer continues on ITV next Saturday, January 7, at 7pm. Check our TV Guide for more information.
Get the latest updates, reviews and unmissable series to watch and more!
Kerry is a writer, author and editor with a lifelong love of the soaps, a passion for TV drama of all kinds, and an obsessive devotion to Strictly Come Dancing.
She was features editor of All About Soap magazine for more than a decade, covering every bit of excitement from all the UK soaps and the Aussies and still writes about all the juiciest gossip from the Street, the Square and the Dales whenever she can.
Kerry's also an author of historical fiction, and her two jobs collided when she got the chance to write two novels based on Emmerdale, and the Sugden, Tate and Dingle families, during WW2.
Thank you for signing up to Whattowatch. You will receive a verification email shortly.
There was a problem. Please refresh the page and try again.