Best LGBTQ+ shows, movies and characters to enjoy on Disney Plus
There's entertainment for the whole family with these great LGBTQ+ shows and movies available to stream on Disney+.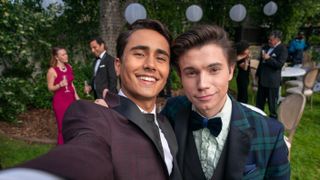 (Image credit: Greg Gayne/Hulu)
The history of LGBTQ+ representation in film and on TV is a fascinating (and sometimes frustrating) one. Thankfully, progress has been made by top streaming channel Disney Plus. For instance, to celebrate Pride 2022, Disney Plus launched a curated Pride Collection of movies, short films and series to celebrate Pride. The Pride Collection is housed with all of the other Disney Plus collections on the site and will be updated on a regular basis.
Here, however, is our own curated list of Disney+ which includes many of the LGBT+ selections from the Pride Collection as well as other top shows, movies and favorite characters we've highlighted....
Out
Greg's life is full of love and he's just about to make a move to the big city with his boyfriend. The problem is that his parents surprise him to help with the move and Greg hasn't come out to them yet. This is a big secret and is putting a strain on his relationship with Manuel. Today is different though. With some help from his feisty little pup and a little bit of magic from a rainbow disco cat and dog, Greg learns that he has nothing to hide and that his parents love him no matter what.
This is a huge step for Disney as far as portraying LGBTQ+ characters. It's a sweet story about overcoming your fear and coming out to your parents. It sends the message that ultimately, your family just wants you to be happy and there's nothing wrong with being true to yourself. It's a great short film for all ages.
Andor
The Star Wars franchise had been severely lacking in any LGBTQ+ characters in its movies and spin-offs, unless you think camp robot C3PO somehow counts, and who can take a guess at Chewbacca? Yet when spin-off series Andor arrived in September 2022 we got two fantastic female LGBTQ+ characters who were deeply in love amid their other preoccupation of fighting the Galactic Empire. Yes step forward Vel Sartha (Faye Marsay) and Cinta Kaz (Varada Sethu), leader and member of the rebel cell respectively, whoCassian Andor finds himself caught up with from epsiode 4 after his escape from Ferrix. Both were still alive by the end of the 12-parter too, so it looks like their romance hasn't died!
Jungle Cruise
Jungle Cruise was so, so, so close to almost having a character say the words "I'm gay" on screen. While the film did ultimately come short of saying those words and the scene that features them is easy to cut for international markets that won't allow such things, it's hard to deny the importance of Jack Whitehall's McGregor Houghton. Brother to Lily (Emily Blunt), McGregor provides a good amount of comic relief and heart to a film that's already bursting with both of those things. His "coming out" scene with Frank (Dwayne "The Rock" Johnson) doesn't just serve to make us empathize further with his sister. Instead, it helps give him a key character point that makes him more than just "Lily's brother."
Cruella
Sure, we might have roasted Disney a tiny bit in our Cruella review for once again patting themselves on the back for their "first" out gay character (for the seventh time) and not even having the decency to do anything beyond an implicit gay description. Still, Cruella's an all out banger with a fun queer character (and played by the lovely John McCrea), good dogs and some fashion that may literally be worth dying for.
Praising anything featuring Cruella De Vil feels a little weird — especially given that she's one of the most loathed characters in Disney canon — but trust me on this: the retelling of this monster is worth your while. At the very least, it's fun looking at all the pretty set pieces and costumes while Emma Stone and Emma Thompson try to out act one another. At its best, it retcons the 101 Dalmatians story in a way that will leave you craving more in this complicated new universe.
The Princess Diaries 2: Royal Engagement
Here's the deal: The Princess Diaries 2: The Royal Engagement came out back in 2004, so you know there's no way that there was an LGBTQ+ on-screen relationship in any of the Princess Diaries movies. So, why is it on this list? A couple reasons: first, not to stereotype, but this bisexual writer has a very hearty appreciation for these films. Second, it's important to represent stories from different timeframes so we can see where we've been and where we hope to go. And, finally, we do get a (slim) scene where there's at least an acknowledgement of a gay couple in the film.
While Mia (Anne Hathaway) and her best friend Lily (Heather Matarazzo) work with the Queen (literal queen Julie Andrews) and bodyguard Joe (Hector Elizondo) to find a potential suitor, Mia notes that the harp-playing Prince Antoine is a cutie. Joe's "his boyfriend thinks he's handsome also," receives a hearty "right on!" from both Mia and Lily.
A throwaway scene? Sure. But throwaway scenes meant a lot to young queer folk when they were all we had.
High School Musical: The Musical: The Series
It's been over a decade since High School Musical was filmed at East High, so the drama department decides they want to revisit that moment in time, this time with a theatrical production called High School Musical: The Musical. This is a brand new cast of kids putting a new spin on your favorite characters from the original. It's jam-packed with some of your favorite songs from High School Musical, along with some new jams to groove out to. It's a fun, upbeat, musical series full of teenage drama on and off the stage.
Carlos (Frankie A. Rodriguez) is the fabulous, flamboyant, gay choreographer at East High School. While this character is fun and entertaining to watch, some might argue that this is a fairly cliche interpretation of what gay men are actually like.
Gravity Falls
Join the adventurous twins Dipper and Mabel Pines as they battle evil and solve mysteries on their summer vacation with old Grunkle Stan in Gravity Falls, Ore. Dipper is the smarty pants, more mature twin and Mabel is the likeable, funny twin. It's fun to watch them go on outrageous adventures, make new allies, sniff out enemies and figure out the hidden mysteries of this small sleepy town. This a great animated series for the whole family and appropriate for all ages.
Onward
Onward is a complicated film to write about in the context of this list. While excuses can be made for The Princess Diaries — or even The Lodge — because it happened years ago, we should be past the point where we're tiptoeing around any of the letters in LGBTQ+. That said, this wouldn't be complete without acknowledging Pixar's first confirmed character in a same sex relationship.
Which character is it? Well, it's the barely-there Officer Specter (voiced by Lena Waithe). The officer notes at one point that her girlfriend's daughter has her pulling her hair out. That's the big payoff.
That obvious bitterness aside, Onward is a lovely, simple, inoffensive film. Probably plan on some tissues since it's Pixar, but you won't regret checking this one out.
Andi Mack
Andi Mack is just about to hit her teen years and her urge to rebel and embody the angsty teen is stronger than ever. Along with her best friends Buffy and Cyrus, this fearsome threesome is ready to terrorize their parents and their school. However, Andi's big sister Bex is back in town and she's here to stay. When Bex was young, she was the poster child for rebellion, but now that she's older, she's started taking on a much more responsible outlook on life. Bex puts a serious damper on Andi and her friends' fun which takes a toll on her first year as a teenager.
Cyrus Goodman, one of Andi's best friends, made history as the first Disney character to ever say the words "I'm gay," out loud on television. Typically, if gay characters were represented at all, their sexual orientation was merely implied and not voiced. It took until 2017 for someone to utter those magic words, but better late than never Disney. We have high hopes that this will spark a trend and we'll begin to see more and more LGBTQ+ characters represented in our favorite Disney content in the years to come.
Star Wars Resistance
Star Wars Resistance follows the pilot Kazuda "Kaz" Xiono and his adventures aboard the large aircraft refueling station Colossus. He's been recruited by Poe Dameron to join the resistance and spy on the First Order and disguises himself as a mechanic on the Colossus. It's tough for him to keep his cover and he finds himself mixed up with ace racers, marauding pirates and the mysterious owner of the Colossus. His discoveries and comedic adventures bring him closer to what the First Order actually has in mind for the galaxy.
The makers of this animated series have confirmed that the show does contain a same-sex couple. They're the first confirmed same-sex couple to appear on screen, though not the first queer couple to appear in the Star Wars franchise.
Loki
When Marvel's Loki debuted, it featured a revelation that was one of the least-guarded secrets in the MCU: Loki was gender fluid. It makes sense, because despite Tom Hiddleston's portrayal that we all know and love, Loki has taken many forms in the comics over the years. It's not surprising that the trickster god doesn't subscribe to gender norms, nor is it surprising that he's attracted to men and women alike. If anyone was going to be the grand marshal of the Disney Plus Pride parade, it should be Loki. Watch out for Loki season 2 when the series arrives on Disney Plus on October 6 2023.
West Side Story
The Steven Spielberg remake of the 1961 classic West Side Story is a modern-day retelling of Romeo and Juliet with the two star crossed lovers being members of rival street gangs in New York. It's a powerful story about how you can't control who you love. The original movie featured a young tomboy, Anybodys, who wanted to be part of an all-male gang; in the 2021 remake, Anybodys is transgender and is played by non-binary actor Iris Menas.
Love, Victor
All three seasons of the Disney Plus hit Love, Victor are now available to stream. This spinoff from the hit movie Love, Simon follows Victor's journey as he navigates the complex world of high school and the even more complex world of love. The final season sees Victor sorting out his feelings for Rahim and Benji while building new relationships as his time in high school comes to an end. It's an epic story that plays out over three seasons of must-watch television.
Get the What to Watch Newsletter
The latest updates, reviews and unmissable series to watch and more!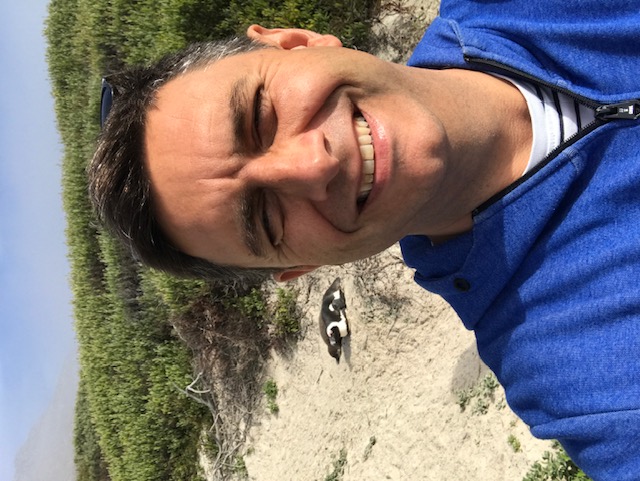 TV Content Director on TV Times, What's On TV and TV & Satellite Week
I'm a huge fan of television so I really have found the perfect job, as I've been writing about TV shows, films and interviewing major television, film and sports stars for over 25 years. I'm currently TV Content Director on What's On TV, TV Times, TV and Satellite Week magazines plus Whattowatch.com. I previously worked on Woman and Woman's Own in the 1990s. Outside of work I swim every morning, support Charlton Athletic football club and get nostalgic about TV shows Cagney & Lacey, I Claudius, Dallas and Tenko. I'm totally on top of everything good coming up too.