DI Ray: release date, cast, trailer and everything we know
DI Ray is a new crime drama starring Parminder Nagra in the leading role.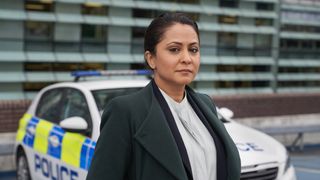 (Image credit: ITV)
DI Ray is a new ITV crime drama that has been described as "fresh, relevant and thought-provoking". It kicked off on Monday May 2, but there's still plenty of great episodes to come.
The four-part series is written by Line of Duty actress and screenwriter Maya Sondhi and is produced by Jed Mercurio's HTM Television. Jed serves as executive producer for the new series.
The series is directed by Bridgerton's Alex Pillai and produced by Code 404's Charlotte Surtees, so there's plenty of great names attached to the upcoming project.
Speaking about the concept, screenwriter Maya Sondhi added: "This is a project which is deeply personal for me as a British Asian Brummie woman. It's only in the past 10 years or so I've really been able to truly embrace my heritage. So much of this show is my story and in telling it honestly, I hope others from all different backgrounds will relate."
Here's everything we know so far...
DI Ray release date
`DI Ray kicked off on Monday, May 2 at 9pm. The series will run until Thursday, May 5. Episodes will also be available on-demand via ITV Hub.
Everyone @HTMTelevision is thrilled to be working with the brilliant team about to start filming new series #DI_Ray starring the fabulous @parmindernagra, written by Maya Sondhi, directed by Alex Pillai. Coming to @ITV 2022. https://t.co/5q5iPLknrXSeptember 27, 2021
What is the plot of DI Ray?
The four part series follows DI Rachita Ray, played by Bend It Like Beckham and The Blacklist star Parminder Nagra. The synopsis is as follows: "Rachita achieves the promotion she's been waiting for when she's asked to join a homicide investigation. However, on her first day she's told the murder to which she's been assigned is a 'Culturally Specific Homicide.' Rachita's heart sinks – she suspects she's a 'token appointment', chosen for her ethnicity rather than her ability.
"Never one to shy away from a challenge, Rachita sticks to the case, determined to both find the killer and call out the obvious biases her colleagues are bringing to the investigation. And it's far from easy. The case isn't a run-of-the-mill murder; it involves delving deep into the dangerous world of organised crime."
Who's in the cast of DI Ray?
Parminder Nagra leads the cast as the lead role of DI Rachita Ray, a Birmingham based police officer who is originally from Leicester.
Speaking about the role, Parminder said: "I am so looking forward to getting back to the UK after such a challenging time globally to be part of this exciting new project. Written by Maya Sondhi and exec produced by the force that is Jed Mercurio, we are being helmed by an amazing team to bring something special to our storytelling landscape."
The Tower and Gentleman Jack star Gemma Whelan stars as DCI Kerry Henderson, who clashes with DI Ray as she believes she's been given a "bump up" too soon.
Speaking about this, Gemma revealed: "In Kerry's view, everyone else has worked their way up through the ranks and earned their place in the team, whereas Rachita has had a 'have a go hero moment' as Kerry sees it, and hasn't earned her job title."
Meanwhile Jamie Bamber is DI Martyn Hunter and Maanuv Thiara is PS Tony Khatri.
Other cast includes Noughts + Crosses star Sam Baker-Jones as DCI Liam Payne, The Beyond's Ezra Faroque Khan as Dev Ray, Demelza O'Sullivan as PC Knott and Manpreet Bachu as Kabir Kapoor.
Is there a trailer?
Yes, ITV has released an anticipated trailer for DI Ray and you can watch it below.
Alongside the trailer there's a fresh new synopsis which reads: "DI Rachita Ray finally achieves a promotion to homicide, only to be told her first case is a 'Culturally Specific Homicide.' Rachita's heart sinks: she's a token hire.
"But Rachita is convinced this is no honour crime and finds herself deep in the world of organised crime. What she doesn't count on is what this case stirs up inside her; the realisation that she's been burying a personal identity crisis."
DI Ray, Episode 1 recap
During episode 1, Rachita Ray is shopping in a local corner store, when on the way home she encounters a man holding a large kitchen knife who has already stabbed a police officer. She manages to single handedly call for backup and calm him down, before he's taken away.
We later see Rachita being awarded for her bravery, especially as she was off duty and could have been seriously harmed. The superintendent congratulations her directly, and offers her a spot in homicide as it's "more interesting".
Rachita learns from DCI Kerry Henderson (Gemma Whelan), that she's been brought in to head up a 'Culturally Specific Homicide', and she's disheartened by this as she believes she's only there to tick a box.
She's there to solve the murder of Imran Aziz, whose girlfriend Anjuli is avoiding the police, and they later come to suspect Anjuli's two brothers due to their disapproval of them dating.
Despite Rachita recommending they're cautious when it comes to the brothers, they're later arrested at gunpoint and later released on bail by Rachita, which angers Kerry.
At the end of the episode, Rachita discovers a burner phone, assuming it to be Anjuli's. She later receives a call on the phone from Anjuli herself, and the two women meet, but it's cut short when an unknown presence knocks out Rachita and chases after Anjuli. But who is it?
DI Ray, Episode 2 recap
After being knocked out, Rachita comes to, where PS Tony Khatri rushes to her aid as blue police lights flash in the background. Rachita soon composes herself and insists on getting straight back on the case, especially as she's clashing with the rest of team.
Meanwhile, we learn that fellow officer Martyn Hunter (Jamie Bamber) and Rachita are romantically involved, engaged in fact, but is there more to his character than meets the eye? Can he really be trusted?
Viewers have their suspicions after Rachita was at home having a bath, only another mystery person to break in and attempt to drown her, where Martyn arrived home and saved the day. It seems like lucky timing, or it could have been planned.
Rachita later receives a tip-off that Imran had been transporting something into the UK to get his family out of debt, which is assumed to be drugs. However, they make an even more horrifying discovery when they open a shipment container to find multiple corpses, with one lone survivor.
Now it's clear that human trafficking is involved, Kerry's initial theory about an 'honour killing murder' is incorrect, and they realise they're dealing with something bigger. This means they may finally have to start listening to Rachita after all.
DI Ray, Episode 3 recap
Following the events of episode 3, it's now clear that fans were right to be suspicious of Martyn, Rachita's new fiance and fellow officer. As the team discover more about the human trafficking that was revealed in episode 2, Martyn's true identity is revealed.
It turns out that Martyn had been working on the inside for some time, and is heavily involved in the trafficking linked to victim Imran, unbeknownst to his fellow officers.
Meanwhile, Rachita grew closer to PS Tony Khatri (Maanuv Thiara), and after a drink in the pub they kissed and later slept together, something she regretted especially as she ate a meal with her parents and Martyn, sharing the news of their engagement, before his true colours were revealed later on.
Chief suspect Magnus Tranter had been following Rachita and photographed her and Tony kissing on the street, and a furious Martyn looked at the picture before ordering him to shoot Tony and Rachita, with the episode ending on that shocking note.
DI Ray, Episode 4 recap
In the fourth and final episode, we finally learned the truth about what happened to Imran, and Rachita is left reeling from the fact that her husband-to-be Martyn had been involved in the trafficking this whole time.
It was revealed that Imran was an informant working with the organised crime unit, but was murdered after he was ratted out. Martyn was also heavily involved with the OCU, and after Tony and Rachita were shot under his orders, Tony later dies of his injuries.
Rachita is devastated by this, especially when she's accused of being the reason the police department lost an officer. Her heartbreak only continues when she discovers a cassette tape of Martyn having sex with an underage woman, who is later confirmed to have been trafficked.
Martyn and Rachita have a tense meeting, with the former demanding the tape is returned, claiming he had been tricked into sleeping with the woman. But it's too late, as Rachita tipped the police about their whereabouts, and he's subsequently arrested alongside Magnus Tranter.
Despite all of Rachita's hard work in bringing people to justice, the chief brushes off her efforts, claiming she was "out of her depth" in the team, admitting he felt "under pressure to appoint her because of the ethnic needs of the case".
Rachita is suspended due to her involvement with Martyn, and we see her pulling off her lanyard and walking out of the building, past a "Be the Change" poster that contradicts everything she'd experienced.
Get the What to Watch Newsletter
The latest updates, reviews and unmissable series to watch and more!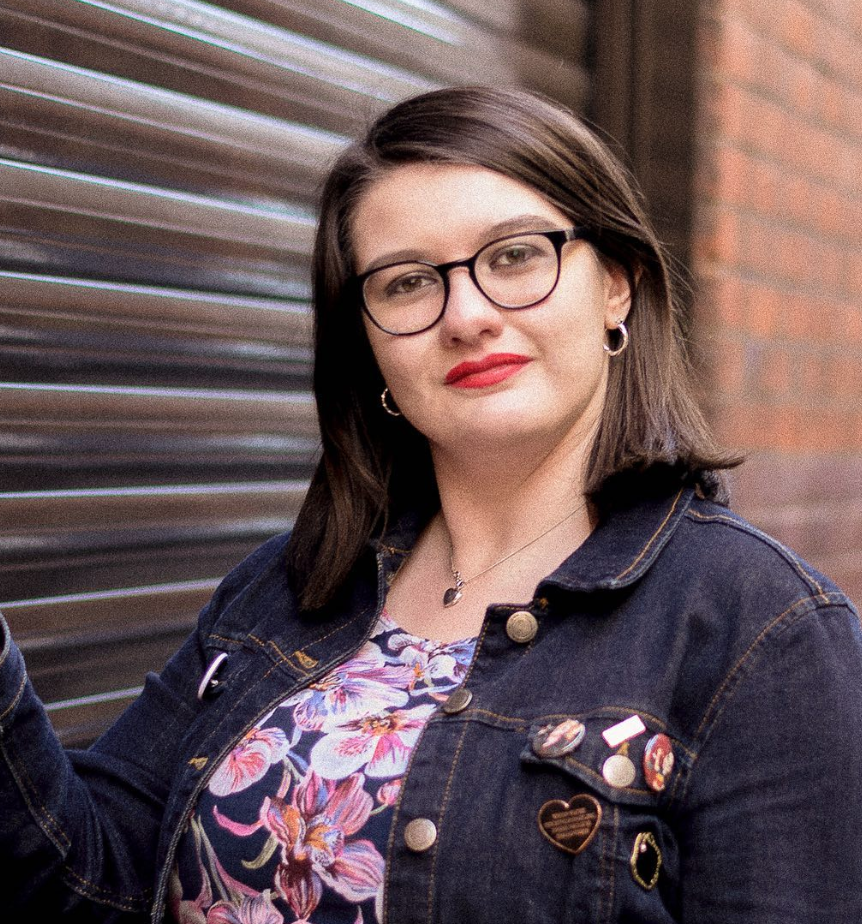 Lucy joined the WhatToWatch.com team in 2021, where she writes series guides for must-watch programmes, reviews and the latest TV news. Originally from Northumberland, she graduated from Oxford Brookes University with a degree in Film Studies and moved to London to begin a career writing about entertainment.
She is a Rotten Tomatoes approved film critic and has a huge passion for cinema. She especially loves horror, thriller and anything crime-related. Her favourite TV programmes include Inside No 9, American Horror Story, Stranger Things and Black Mirror but she is also partial to a quiz show or a bit of Say Yes to the Dress!