La Brea season 2: how to watch, episode guide, cast and everything we know
The Harris family fights to survive in La Brea season 2.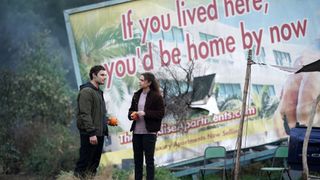 (Image credit: Sarah Enticknap/NBC)
One of primetime's most imaginative series returns for its sophomore season. La Brea season 2 continues the story of the Harris family and other survivors after their lives have been torn apart.
A giant sinkhole opening up in the middle of a busy Los Angeles community is enough in itself, but when the sinkhole is actually a portal to a primeval world, it's a whole new ballgame. The biggest challenge is that the survivors have been ripped away from those they love and they'll do anything to be reunited again.
La Brea has been renewed for a third season at NBC, which means that there will be more stories to come in the show's future.
Here's what we know about La Brea season 2.
How to watch La Brea season 2
La Brea season 2 is available to stream on Peacock.
La Brea season 2 episode guide
Keep track of all the episodes in La Brea season 2 with our episode guide.
La Brea season 2 episode 1: "The Next Day"
Airdate: September 27, 2022
"Desperate to reunite with her son, Eve follows a lead that brings her face-to-face with a ruthless prehistoric group; Gavin, Izzy and Ella question whether they're fit to survive in 10,000 B.C.; Josh and Riley wake up in an unfamiliar time."
La Brea season 2 episode 2: "The Cave"
Airdate: October 4, 2022
"Gavin enlists his grandfather's help to guide him to his missing wife; Eve and Levi navigate a horrifying new reality; in 1988, Josh and Riley discover they're being followed by a man who reveals information about the mystery behind the sinkholes."
La Brea season 2 episode 3: "The Great Escape"
Airdate: October 11, 2022
"After an emotional reunion, Gavin and Eve attempt a daring escape from their unforgiving captors; Lucas leads a dangerous mission to the fort to reclaim the resources his friends so desperately need."
La Brea season 2 episode 4: "The Fog"
Airdate: October 18, 2022
"When a fog falls over the clearing, Eve leads a defense against a group of invaders, only to encounter a threat more dangerous than they've faced before; in 1988, Josh and Riley pursue a woman who holds the key to stopping the impending tidal wave."
La Brea season 2 episode 5: "The Heist"
Airdate: October 25, 2022
"Eve, Gavin and others attempt to commandeer a shipment of black rock to gain access to the mysterious building, where they hope to find a way to bring Josh and Riley home; Josh and Riley must act swiftly to stop Caroline from altering the timeline."
La Brea season 2 episode 6: "Lazarus"
Airdate: November 1, 2022
"When plans to infiltrate the building go awry, Gavin comes face-to-face with its enigmatic leader; Eve, Levi, Sam and Izzy are forced to rely on a former adversary to lead a rescue attempt; Josh and Riley enjoy some fun before a startling turn."
La Brea season 2 episode 7: "1988"
Airdate: November 15, 2022
"A reunited Harris family leads the effort to rescue Caroline and stop the sinkholes from happening, only to face forces that threaten to tear their family apart; with Lucas' life on the line, Ty accepts a challenge to win his friend a cure."
La Brea season 2 episode 8: "Stampede"
Airdate: January 31, 2023
"The Harrises return to 10,000 B.C., determined to upload a virus that will stop all sinkholes, despite knowing that this will mean they will never get home again; an unlikely leader rallies the clearing to face an oncoming prehistoric threat."
La Brea season 2 episode 9: "Murder in the Clearing"
Airdate: January 31, 2023
"When a survivor is murdered, Lucas and Sam lead a contentious investigation to find the killer; Gavin embarks on a mission to save Eve from the fateful vision he's had of her death; Eve finds herself closer than ever to seeing it come true."
La Brea season 2 episode 10: "The Return"
Airdate: February 14, 2023
"A ruthless enemy holds the clearing captive, threatening to kill a beloved survivor if their demands for an unexpected item aren't met; Gavin and Sam lead the rescue attempt, aided by an old friend whose return holds more questions than answers."
La Brea season 2 episode 11: "The Wedding"
Airdate: February 28, 2023
"When the clearing and fort unite to celebrate the union of Ty and Paara, the invitation of a controversial guest threatens to upend the festivities; Lucas offers Veronica an unexpected strategy to unravel her captor's odd connection to 10,000 B.C."
La Brea season 2 episode 12: "The Journey Part I"
Airdate: February 28, 2023
"Gavin leads his family toward a new way home, but each step inches everyone closer toward his devastating vision of Eve's death; Levi, ostracized from the others, is given a chance at redemption when an old foe proposes a deal."
La Brea season 2 episode 13: "The Journey Part II"
Airdate: February 28, 2023
"With Gavin on the verge of dying, Eve and her family make a desperate attempt to set things right -- even as an unexpected twist threatens to tear them apart forever; Veronica reveals a secret that sends her relationship with Lucas into jeopardy."
When is the La Brea season 2 release date?
The La Brea season 2 premiere is Tuesday, September 27, at 9 pm ET/PT on NBC. New episodes are available to stream the next day on Peacock.
NBC's Tuesday night lineup begins with The Voice at 8 pm ET/PT (premiering September 19) and is followed by La Brea. The night is capped off with the final season of New Amsterdam (premiering Sept. 20) at 10 pm ET/PT.
There is currently no release date for La Brea season 2 in the UK, but we'll add that information as soon as it's available. Season 1 is available in the UK on Paramount Plus.
Who is in the La Brea season 2 cast?
Much of the season 1 cast is set to return for season 2.
Here's who's who in the La Brea season 2 cast:
Natalie Zea as Eve Harris
Eoin Macken as Gavin Harris
Chiké Okonkwo as Ty Coleman
Jon Seda as Sam Velez
Nicholas Gonzalez as Levi Delgado
Veronica St. Clair as Riley Velez
Rohan Mirchandaney as Scott Israni
Lily Santiago as Veronica Castillo
Josh McKenzie as Lucas Hayes
What is La Brea season 2 about?
Here's what fans can look forward to in La Brea season 2:
"La Brea follows an epic family adventure after a massive sinkhole opens in Los Angeles pulling people and buildings into a mysterious and dangerous primeval land where they have no choice but to band together to survive. In season 2, the Harris family remains separated as Eve is reeling from her son, Josh, having mistakenly gone through a portal to 1988. What she doesn't know yet is that her estranged husband, Gavin, and their daughter, Izzy, have landed in prehistoric Seattle and now must brave the elements and animals to make their way to LA."
Is there a trailer for La Brea season 2?
The full trailer for La Brea season 2 hasn't been released yet, but there is a teaser that will whet fans' appetites. Not surprisingly, there's more adventure, mystery, drama and tension to come in season 2.
How to watch La Brea season 2
La Brea season 2 airs on NBC, which is part of most cable TV packages. If you've cut the cord, you can also watch NBC through streaming services like Hulu with Live TV, Sling TV, YouTube TV and FuboTV.
The series is also available to stream on Peacock. Peacock can be accessed through a smartphone or computer, or you can watch it on TV. Some cable providers offer Peacock for free as part of their cable bundle. You can also watch Peacock through platforms such as Fire TV, Apple TV Plus and Roku.
UK viewers with cable subscriptions to Sky and Now can access the Peacock app on Sky Glass, Sky Q, Sky Plus, Sky Go and Now. Season 1 of La Brea is available to UK subscribers of Paramount Plus.
Get the What to Watch Newsletter
The latest updates, reviews and unmissable series to watch and more!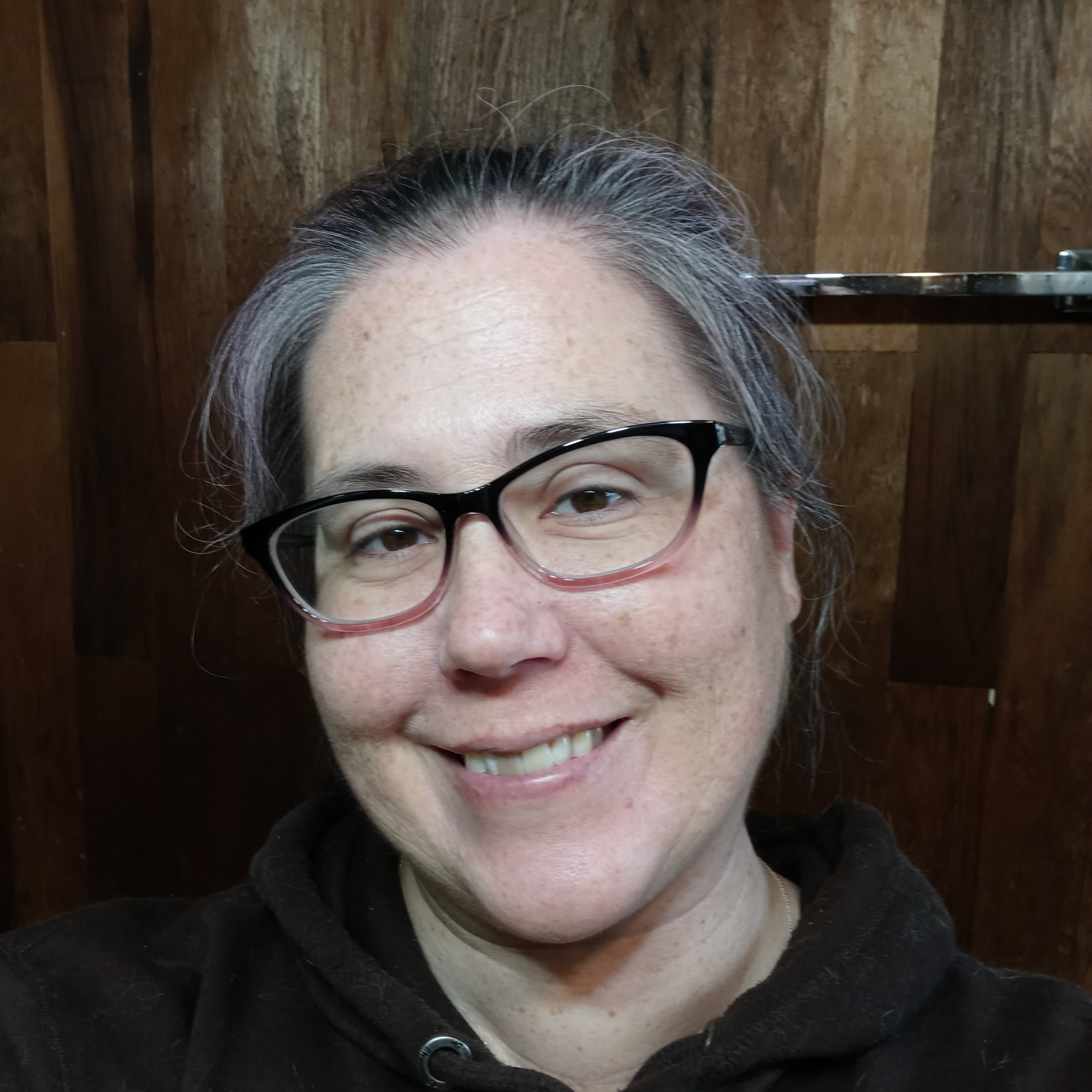 Editorial Content Producer
Sarabeth joined the What to Watch team in May 2022. An avid TV and movie fan, her perennial favorites are The Walking Dead, American Horror Story, true crime documentaries on Netflix and anything from Passionflix. You've Got Mail, Ocean's Eleven and Signs are movies that she can watch all day long. She's also a huge baseball fan, and hockey is a new favorite.
When she's not working, Sarabeth hosts the My Nights Are Booked Podcast and a blog dedicated to books and interviews with authors and actors. She also published her first novel, Once Upon an Interview, in 2022.