The Wheel of Time season 2: release date, cast, plot, trailer and everything we know
Everything you need to know about The Wheel of Time season 2.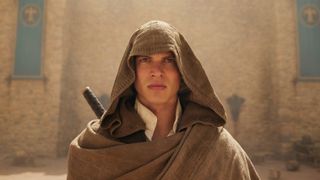 (Image credit: Jan Thijs/Prime Video)
The Wheel of Time season 2 is now available to stream in full on Prime Video.
It took almost two full years for us to see more from The Wheel of Time, but the second chapter has already come to an end, and the wait is on for The Wheel of Time season 3.
This second instalment saw our five ta'veren scattered far and wide from one another across the world, each facing their own personal challenges, before being brought back together to face down the threat of the Dark One's allies.
Here's everything you need to know about The Wheel of Time season 2.
The Wheel of Time season 2 release date: when do new episodes of The Wheel of Time season 2 air?
All eight episodes of The Wheel of Time season 2 are now streaming on Prime Video. The series started with a three-episode premiere on Friday, September 1, 2023.
If you're tempted to start reading Robert Jordan's books whilst you wait for the show to return, be sure to check out our guide on how to read The Wheel of Time books in order, and if you're looking to add even more shows to your watchlist, check our out recommendations for the best fantasy TV shows you should be streaming right now.
The Wheel of Time season 2 cast
The Wheel of Time season 2 saw most of the original main cast returning for the next part of their adventure, barring one major shake-up. Moiraine Damodred (played by Rosamund Pike), Lan Mandragoran (Daniel Henney), Rand al'Thor (Josha Stradowski), Perrin Aybara (Marcus Rutherford), Egwene al'Vere and Nynaeve al'Meara (Zoë Robins) were all present and accounted for.
The major change came in the form of Mat Cauthon. Whilst Barney Harris played him in season one, Mat was recast for The Wheel of Time's second outing, with Dónal Finn taking over instead.
Dónal Finn isn't the only cast member who joined for series two. Ceara Coveney (Young Wallander) was boarded as Elayne Trakand, a new Novice at the White Tower, and Ayoola Smart (Smother, Killing Eve) played Aviendha, a Maiden of the Spear from Aiel.
Meera Syal (Yesterday, The Kumars) and Natasha O'Keeffe (Peaky Blinders) are also on board. Their roles remained undisclosed for some time, with Rafe Judkins teasing that O'Keeffe and Syal were playing "two of the most important characters" ahead of the show's return.
Subsequently, we learned that O'Keeffe was playing Lanfear, another of the Dark One's Forsaken, whilst Meera Syal played Verin Mathwin, an Aes Sedai of the Brown Ajah who is devoted to the quest for knowledge.
Thankfully, Loial made a return for series 2, after being stabbed by Padan Fain in the dramatic climax of season 1. In an interview with EW, showrunner Rafe Judkins confirmed that the character would be back for the second season... whilst also warning that other characters might not be so lucky later down the line.
"Loial is not dead. He is alive and well and shooting in Prague" Judkins said. "I wanted people to be a little on their toes, because real deaths are coming for characters that don't die in the books.
"We have to, because we can't hold 2,000 series regulars through multiple seasons. It's coming, and I want people to emotionally prepare themselves. The thought that Loial might be gone will hopefully start to get people emotionally prepared, but I couldn't. He's my favorite", he added.
In addition, Zelia Mendes-Jones played Renna, and four other faces were revealed at JordanCon 2023: Maja Simonsen (Emily in Paris), Ragga Ragnars (Vikings), Jay Duffy (Hollyoaks), and Rima Te Wiata (Kiri and Lou). They played Chiad, Bain, Dain Bornhal and Sheriam Bayanar, respectively.
The Wheel of Time season 2 plot synopsis
Amazon's synopsis for The Wheel of Time season 2 reads: "Based on the best-selling Robert Jordan fantasy series The Wheel of Time, a humble farm boy, Rand al'Thor (Josha Stradowski, Gran Turismo), learns he is The Dragon Reborn—a dangerous figure from history destined to save the world … or break it. Desperate to protect him from the Dark One, an army of powerful sorceresses must reckon with his burgeoning power and encroaching madness.
The Wheel of Time turns, and the Last Battle approaches. Though Rand thought he destroyed the Dark One, evil is not gone from the world. In Season Two, threats new and very old seek out the young friends from the Two Rivers, now scattered over the world. The woman who found and guided them is now powerless to help, and so they must find other sources of strength. In each other, or themselves. In the Light ... or the Dark."
Is there a trailer for The Wheel of Time season 2?
The Great Hunt is about to begin! In the action-packed new trailer for The Wheel of Time, we learn that Moiraine and Rand only freed The Dark One at the tail-end of season one. From there, we see the challenges that face each of our main cast members, and get a taste of just some of the action that's coming our way. Check it out below.
A brief recap of season 1 and a sneak peek at The Wheel of Time season 2 was released at New York Comic Con. Narrated by a terrified Moiraine, the teaser shows us our main cast will find themselves in dire straits very soon. Clearly, bigger challenges in the fight against the Dark One lie ahead...
Amazon also shared a brief glimpse behind the scenes on the day that filming came to an end.
How to watch The Wheel of Time season 2
As we've already mentioned, The Wheel of Time season 2 is a Prime Video exclusive, so you'll need to have a Prime Video subscription in order to tune in.
Is The Wheel of Time being renewed for season 3?
During The Wheel of Time's panel presentation at San Diego Comic-Con, it was announced that Amazon has renewed the series for a third season already, a year out from season 2's debut.
At the time, Rafe Judkins said: "I'm so thrilled that we'll be making a third season of The Wheel of Time. The Shadow Rising has always been my favorite book in the series, so being able to bring it to television and introduce new audiences to the stories that made me fall in love with these books in the first place is such an honor, and something I've been working toward since I first pitched the show years and years ago." (via Variety).
In mid-April, there were reports that filming for season 3 commenced in Prague. You can head over to our The Wheel of Time season 3 guide for all the latest on the forthcoming third instalment.
Get the What to Watch Newsletter
The latest updates, reviews and unmissable series to watch and more!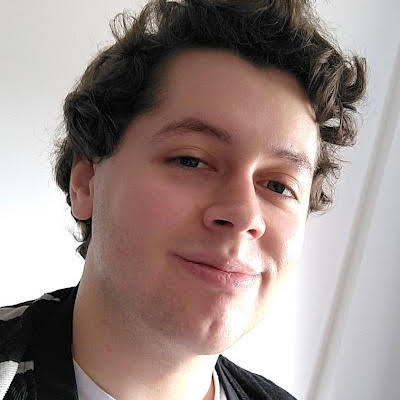 Staff Writer at WhatToWatch.com
Martin is a Staff Writer with WhatToWatch.com, where he produces a variety of articles focused on the latest and greatest films and TV shows.
Some of his favorite shows are What We Do In The Shadows, Bridgerton, Gangs of London, The Witcher, Doctor Who, and Ghosts. When he's not watching TV or at the movies, Martin's probably still in front of a screen playing the latest video games, reading, or watching the NFL.