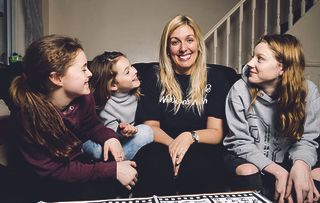 (Image credit: Richard Ansett)
Powerful and moving, this Cutting Edge film follows the important work of Winston's Wish, a charity set up in 1992 to support children who have been bereaved by murder or manslaughter
Powerful and moving, this Cutting Edge film follows the important work of Winston's Wish, a charity set up in 1992 to support children who have been bereaved by murder or manslaughter.
We meet eight families whose lives have been forever changed by such traumas, as they attend a residential weekend run by the charity, and a team of grief professionals who are helping young people rebuild their lives.
Thank you for signing up to Whattowatch. You will receive a verification email shortly.
There was a problem. Please refresh the page and try again.